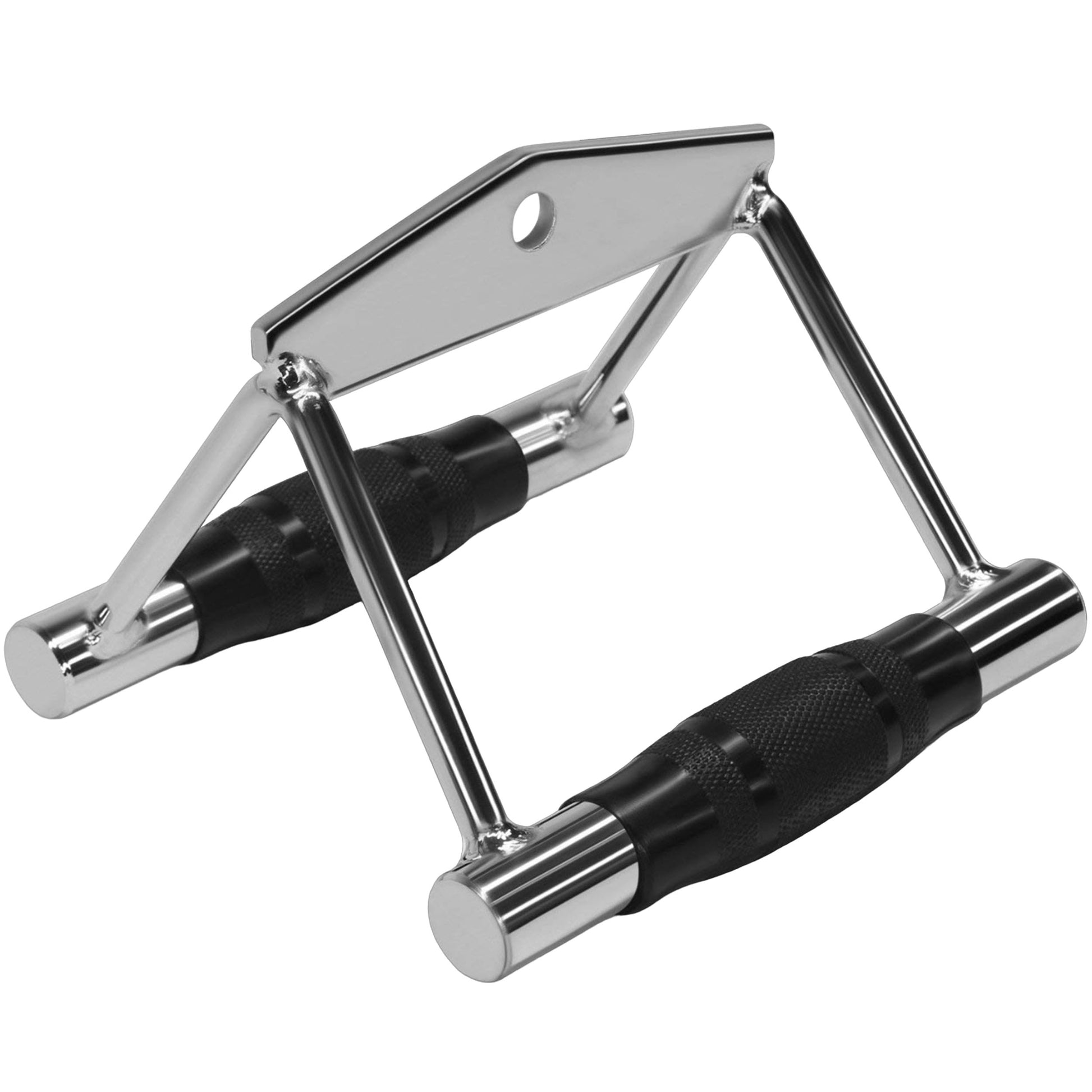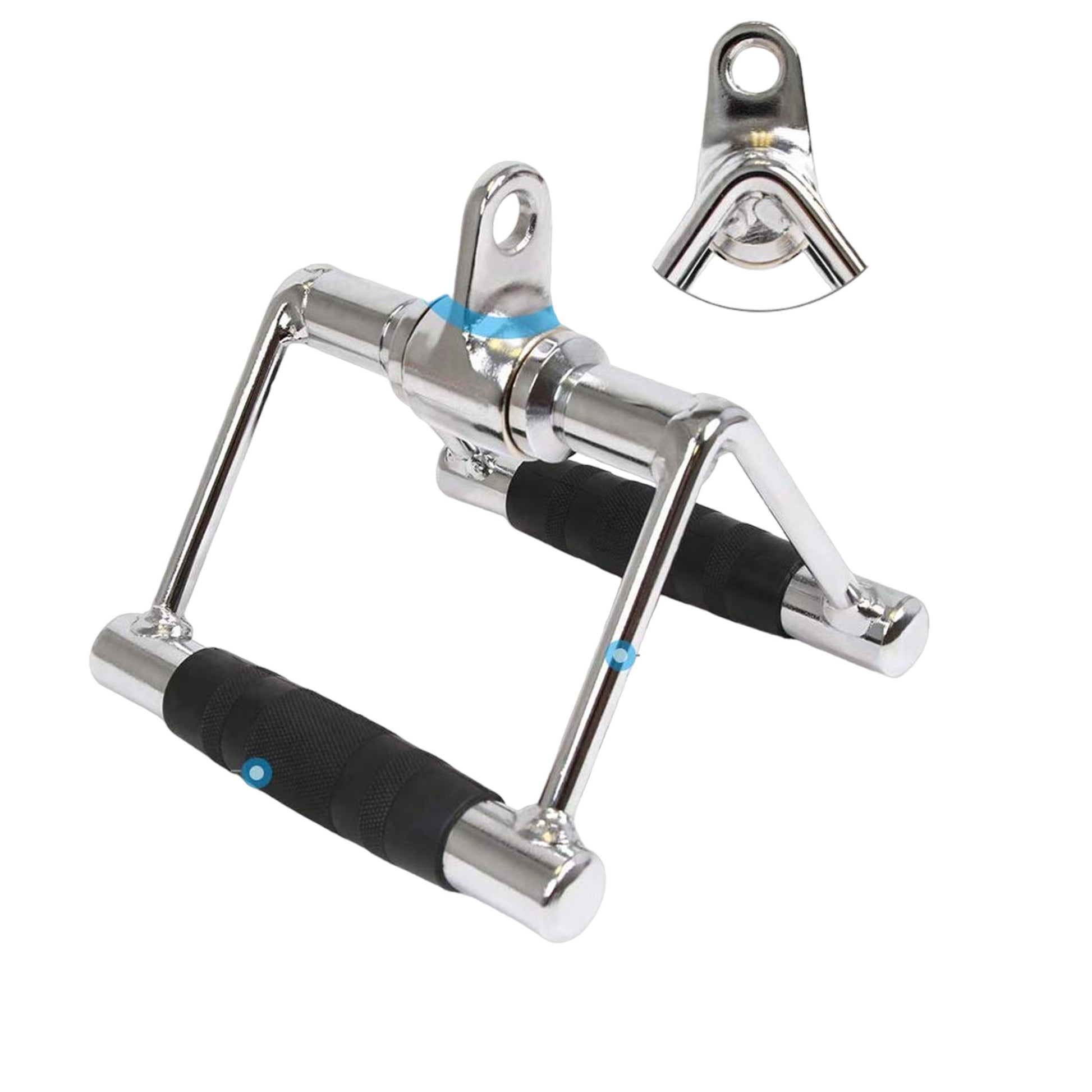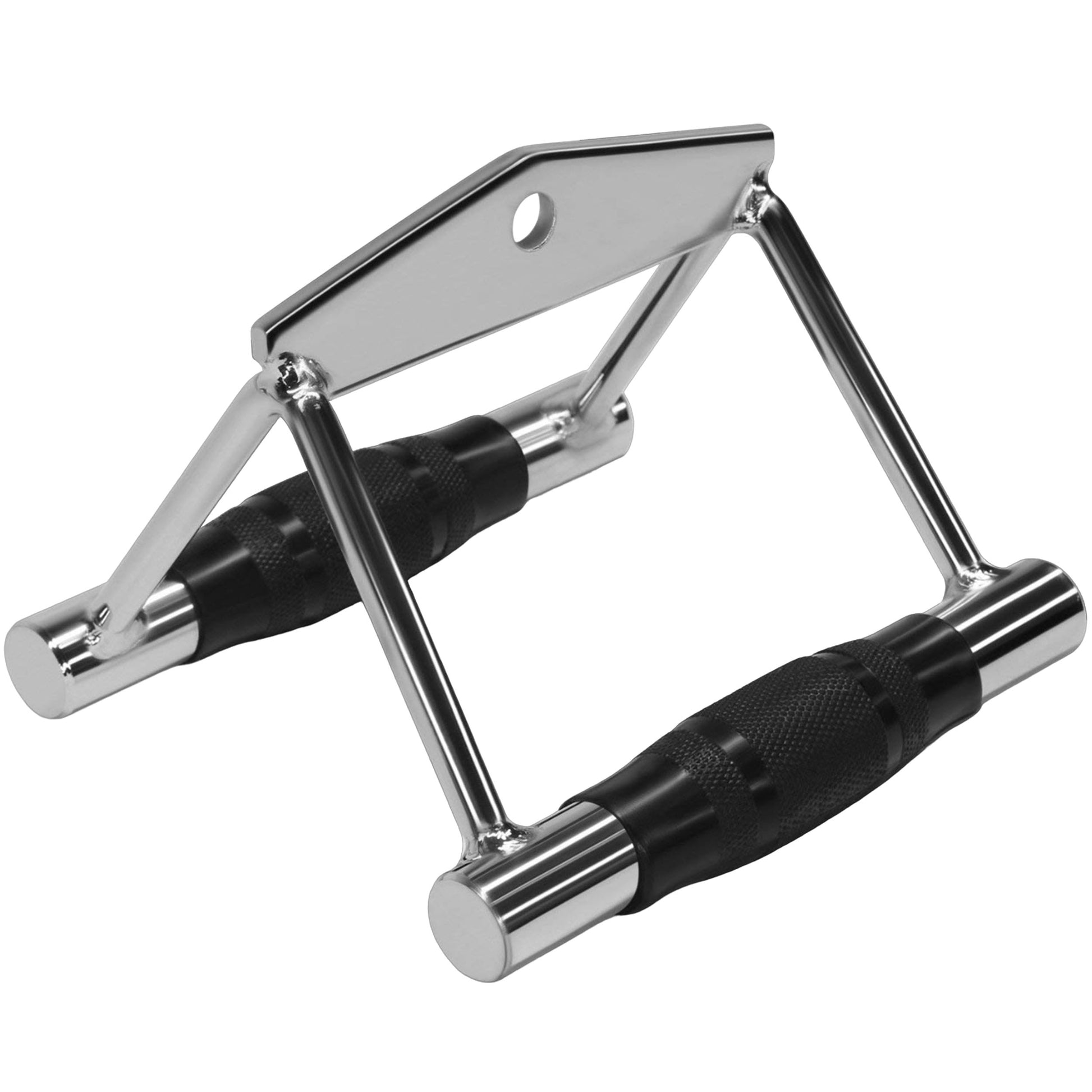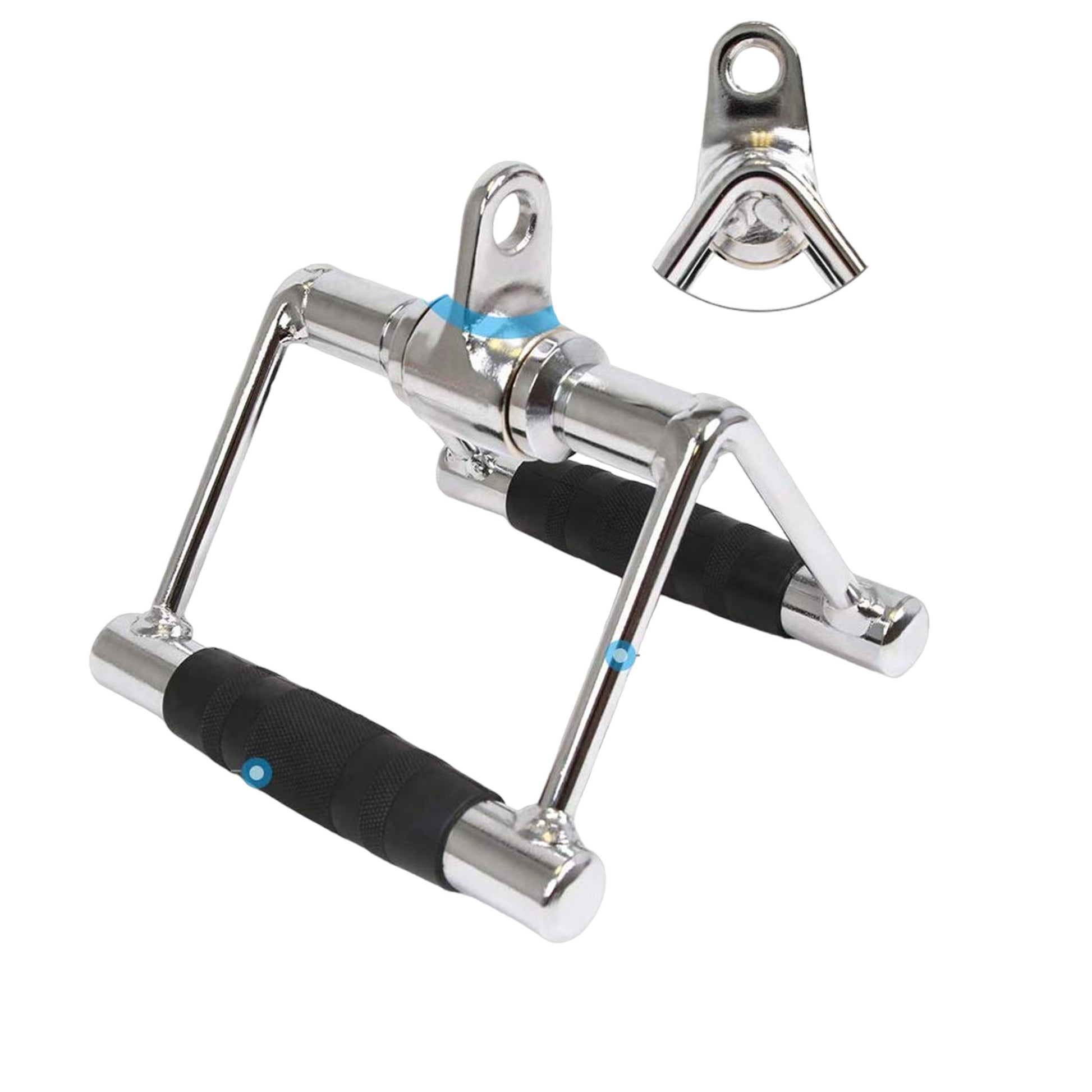 MYG6005 V-shaped Press Down Bar
Item Weight: 2 Kilograms
Colour: Silver
Material: Stainless Steel
Item Dimensions LxWxH: 12 x 8 x 5 Centimeters
The MYG 6005 V-shaped Press Down Bar is a versatile gym cable attachment designed to enhance your workout experience. This bar is equipped with a pro-grip for a comfortable and secure hold during your exercises. It serves as a pro-grip seated row, chinning bar, gym handle, and strength bar, making it suitable for a variety of cable workouts.

This gym cable attachment is compatible with a wide range of gym setups, including home gyms, commercial gyms, and garage gyms. It's ideal for targeting muscle groups such as the back, biceps, shoulders, and more during cable workouts.

For optimal use, ensure that the shins are kept vertical or as close to vertical as is comfortable for you when performing exercises with this V-shaped Press Down Bar. It's a valuable addition to your gym equipment, allowing you to diversify your workouts and achieve your fitness goals effectively.