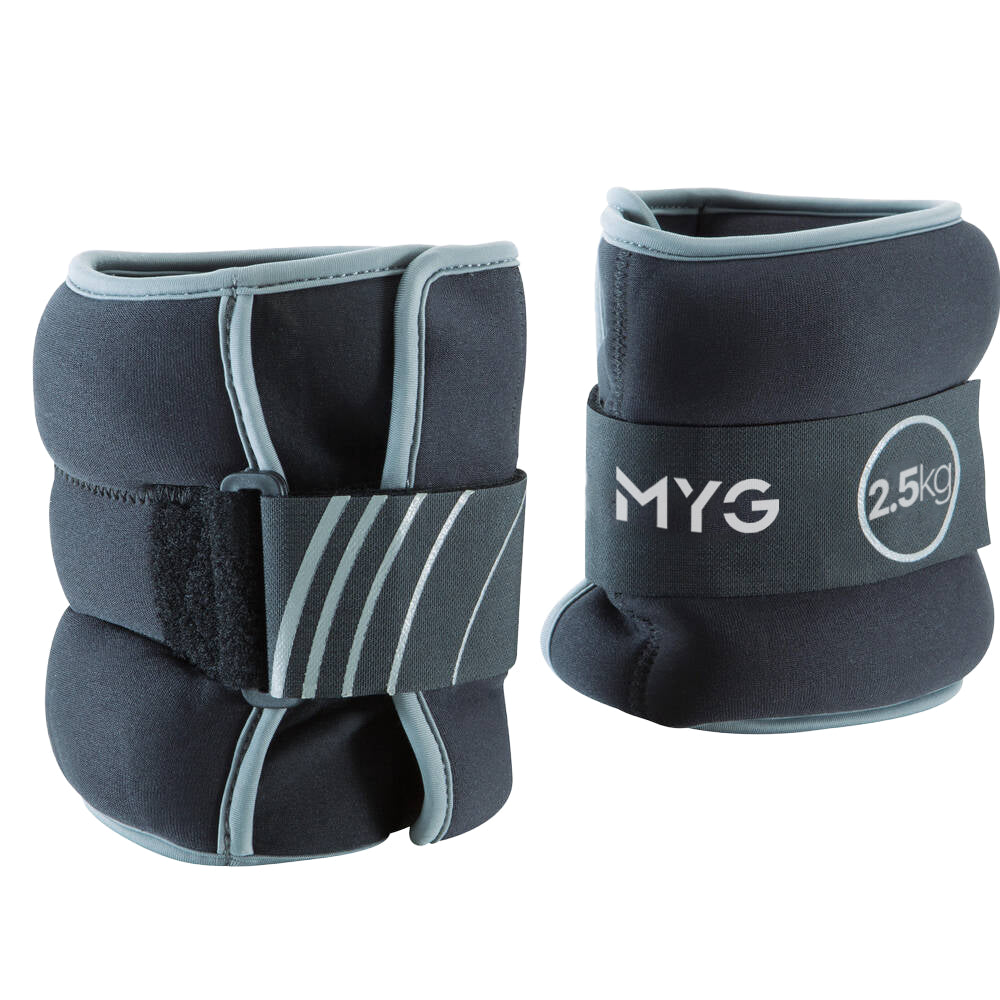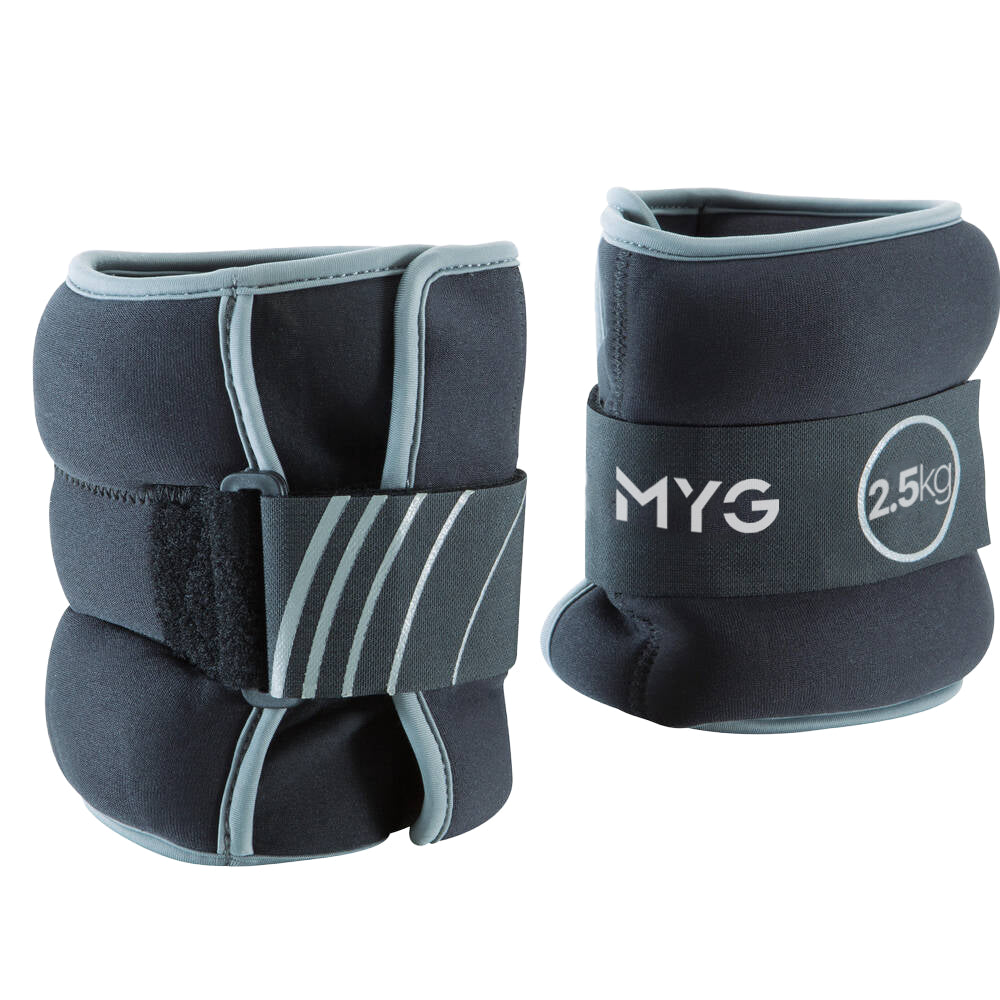 MYG1704 Ankle/Wrist Weight
SIZE: 0.5/1/1.5/2/2.5/3/4KG
Material: Neoprene Iron Sand
Adjustable Weight Options: MYG1704 Ankle/Wrist Weights come in multiple weight increments, allowing you to customize the resistance level according to your fitness goals and workout routines. Whether you're a beginner looking to add a little extra challenge or an advanced athlete pushing your limits, there's a suitable weight option for you.
Comfortable Neoprene Material: The weights are covered with neoprene, a soft and comfortable material that feels gentle against your skin. This ensures a comfortable fit whether you're wearing them on your wrists or ankles. The neoprene material also provides a secure grip, preventing the weights from slipping during exercises.
Iron Sand Filling: Inside the neoprene covering, these weights are filled with iron sand. Iron sand is a dense and compact material that distributes weight evenly, allowing for a comfortable and natural range of motion during your workouts.
Versatile Use: MYG1704 Ankle/Wrist Weights are suitable for a wide variety of exercises, including leg lifts, walking, jogging, yoga, and more. You can easily strap them to your ankles or wrists to target specific muscle groups or add intensity to your cardio and strength training routines.
Secure Fastening: The weights feature adjustable straps with secure fasteners, ensuring a snug and secure fit. This design prevents the weights from shifting or sliding during your workouts, maintaining your comfort and safety.
6. Compact and Portable: These weights are compact and easy to transport, making them a convenient choice for home workouts, gym sessions, or outdoor fitness activities. You can easily incorporate them into your routine and take them with you wherever you go.
Gradual Progression: MYG1704 Ankle/Wrist Weights are an excellent tool for gradual progression in your fitness journey. As you become stronger and more experienced, you can increase the weight to continue challenging yourself and achieving your fitness goals.