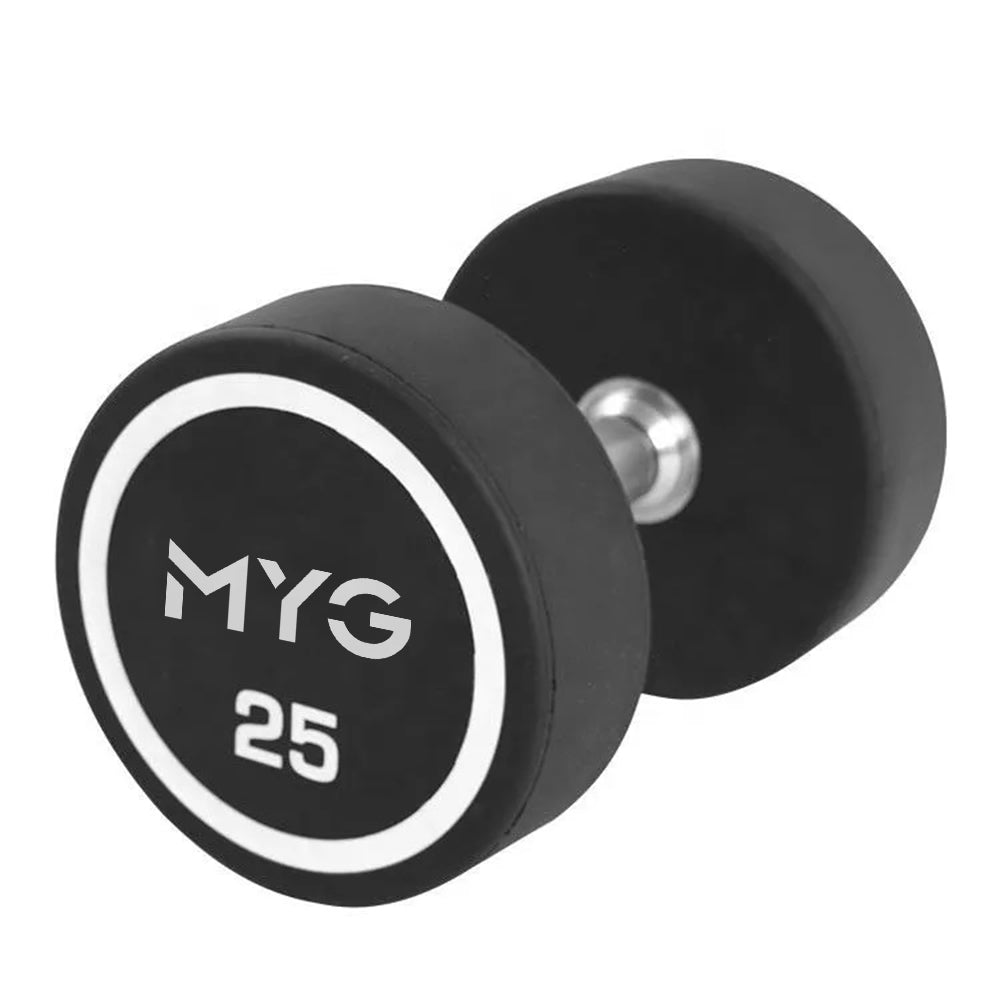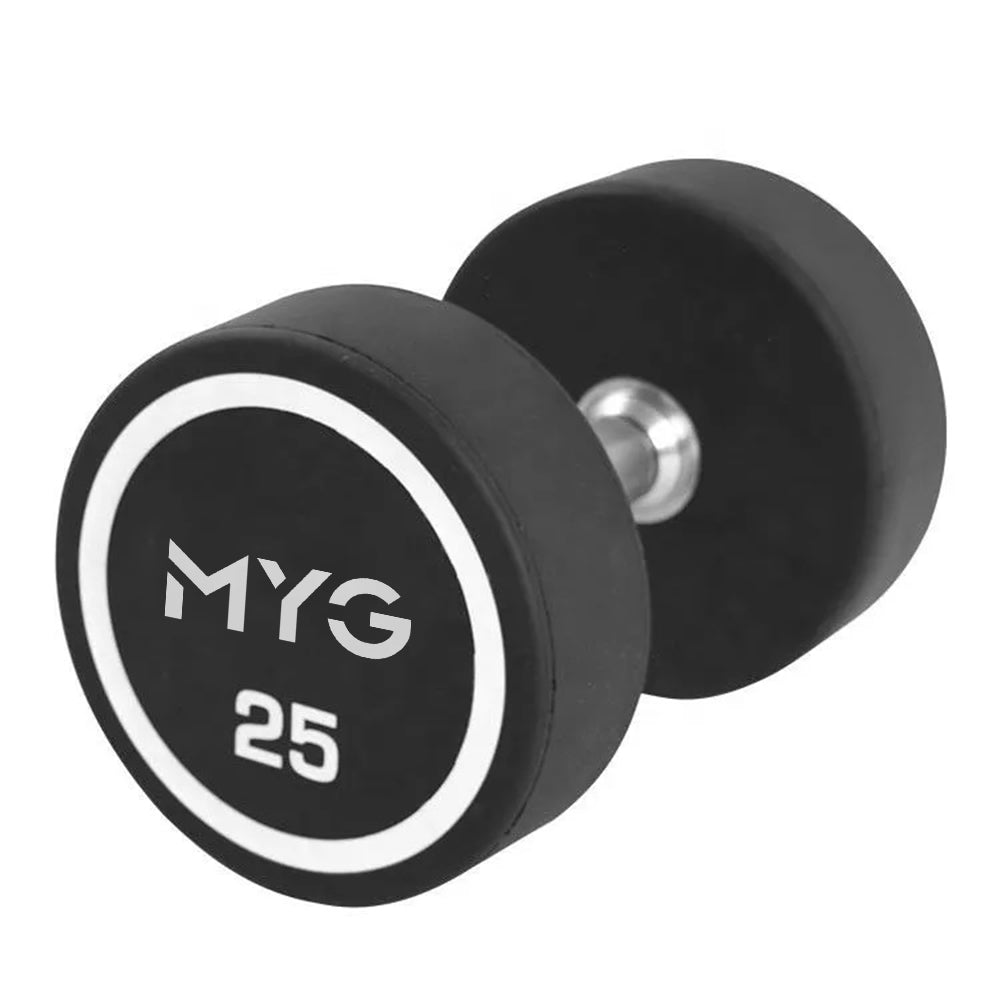 Size: 2.5/5/7.5/-50kg, 2.5kg increase
5/10/-100lb, 5lb increase
Handle Diameter: 14.6cm
Handle Width: 32/34mm
Material: CPU
Elevate Your Strength Training with the CPU Dumbbell
The CPU Dumbbell is your gateway to effective muscle strength training, offering a straightforward yet powerful tool to elevate your fitness journey. Ideal for individuals aiming to take their workouts to the next level, this professional-grade dumbbell boasts a host of benefits.
Key Features:

Precision and Durability: Crafted with precision and durability as priorities, the CPU Dumbbell is engineered to withstand the rigors of intense workouts, ensuring long-lasting performance. Its robust construction is built to endure your toughest training sessions.
Ergonomic Design: The CPU Dumbbell features an ergonomic design that ensures a comfortable grip. This design element allows users to maintain proper form, maximize exercise effectiveness, and minimize the risk of discomfort during workouts.
Suitable for All Fitness Levels: Whether you're a dedicated fitness enthusiast or a professional athlete, the CPU Dumbbell caters to all levels of strength training. With adjustable weights, you can easily tailor your workout routine to progressively challenge your muscles, helping you achieve optimal results.
Enhanced Strength and Endurance: The CPU Dumbbell doesn't just build muscle mass; it also improves overall body strength, endurance, and coordination. By incorporating this versatile equipment into your training regimen, you can target specific muscle groups, enhance stability, and refine functional movements.
Compact and Efficient: Invest in the CPU Dumbbell today and experience the convenience of having a compact and efficient tool for strength training anytime, anywhere. It's a versatile addition to your fitness arsenal that allows you to take control of your fitness goals and unlock your full potential.
Take your strength training to new heights with MYG 1038 CPU Dumbbell. Whether you're working out at home or in a professional gym, this professional-grade equipment empowers you to reach your fitness goals with confidence. Elevate your workouts, build muscle, and enhance your overall strength and coordination with the CPU Dumbbell.