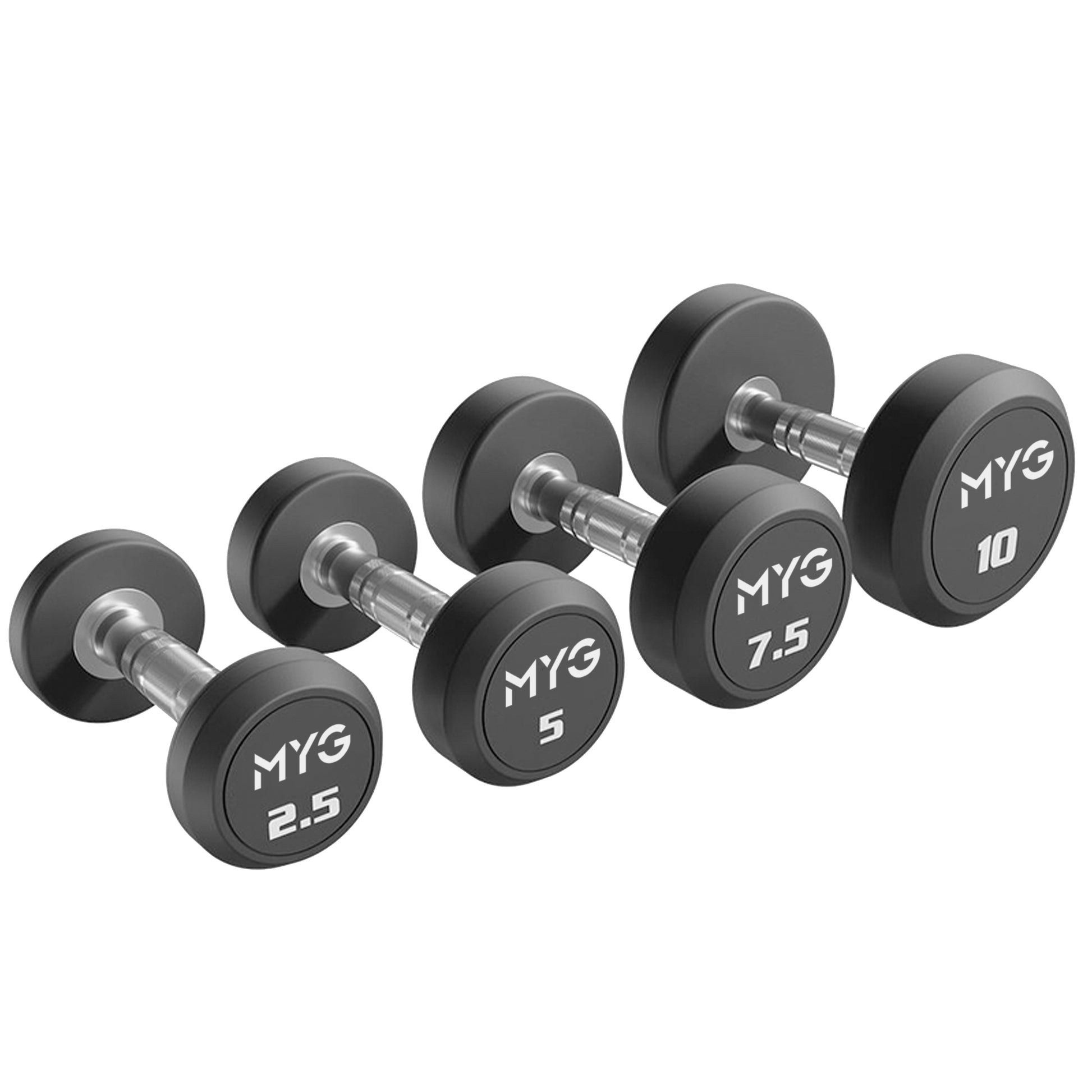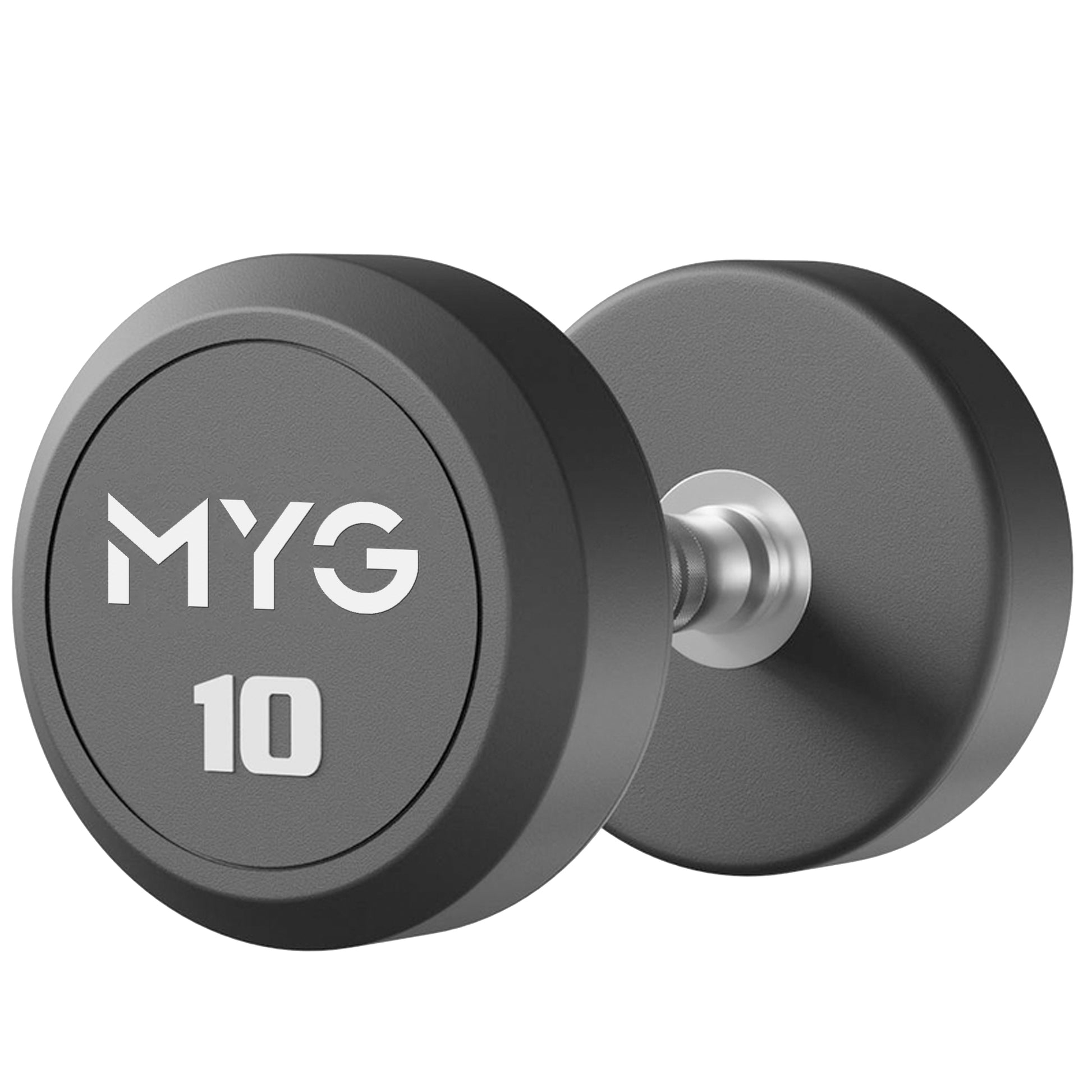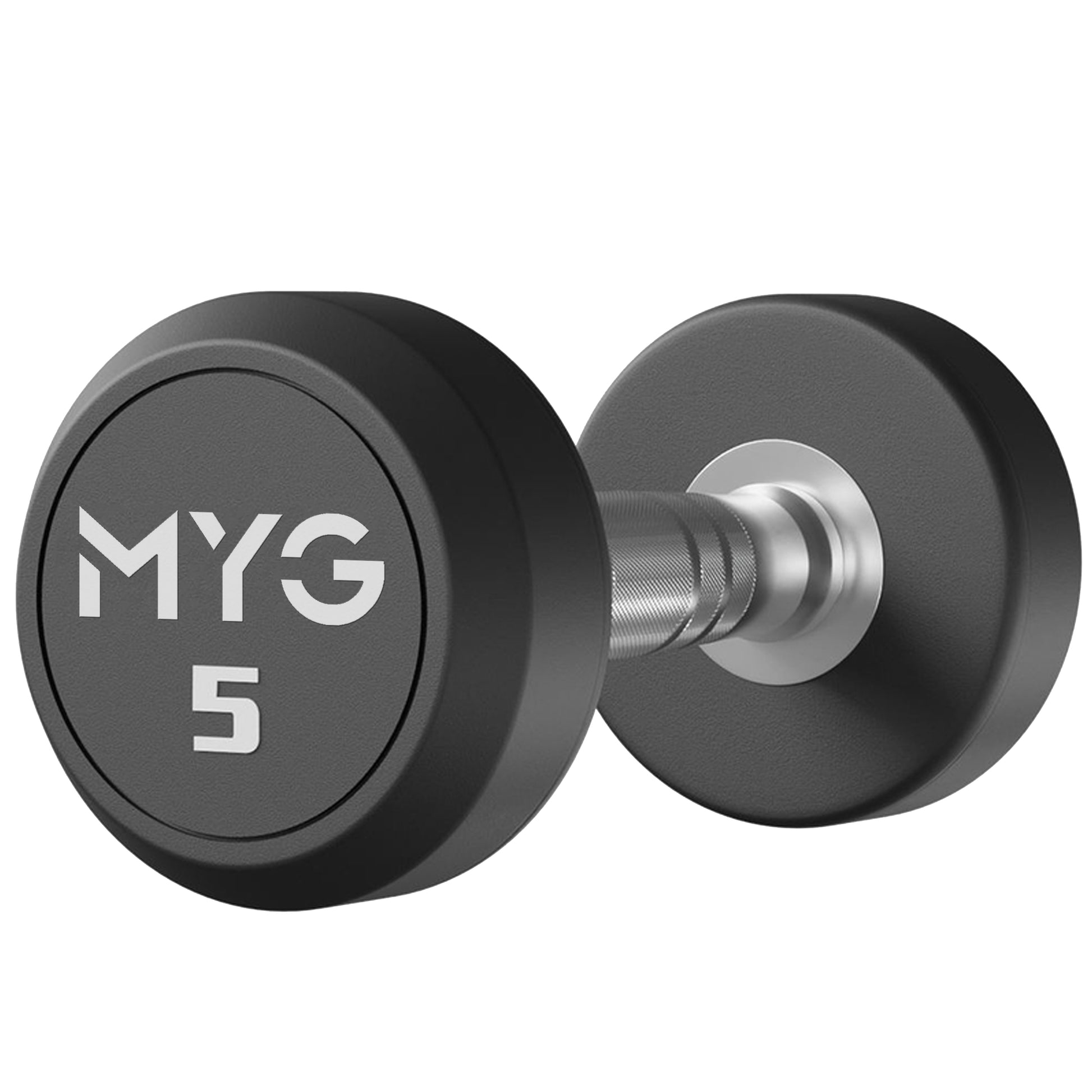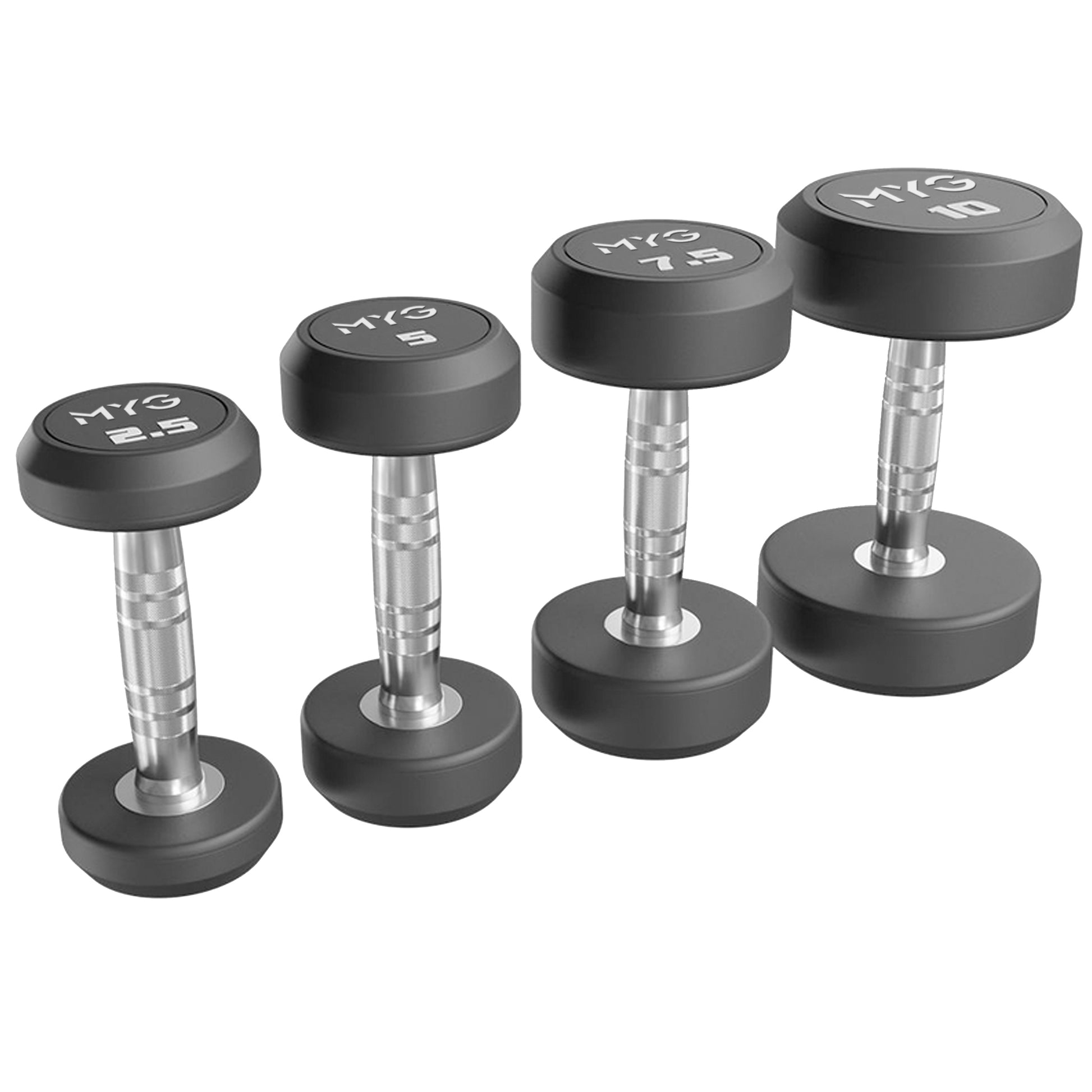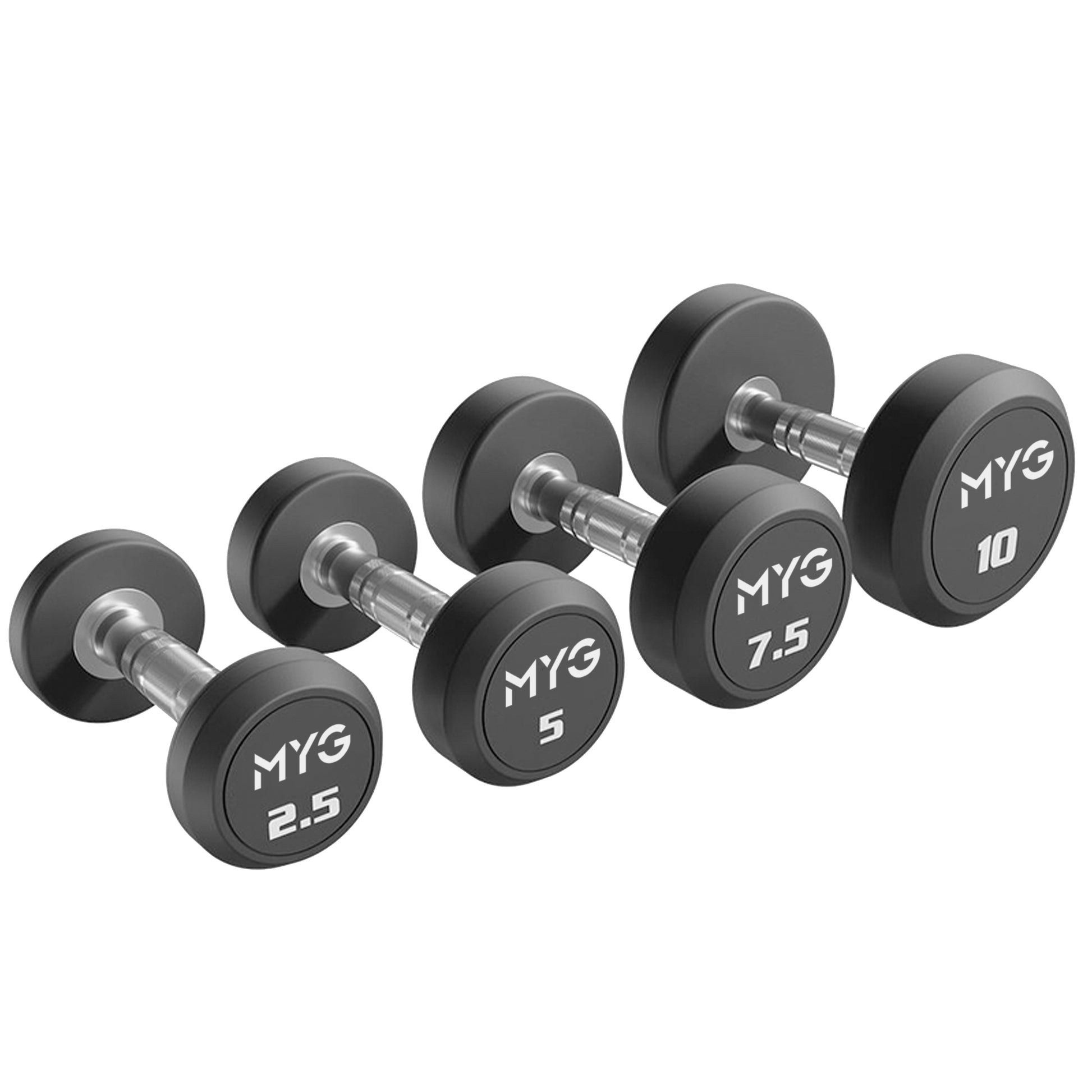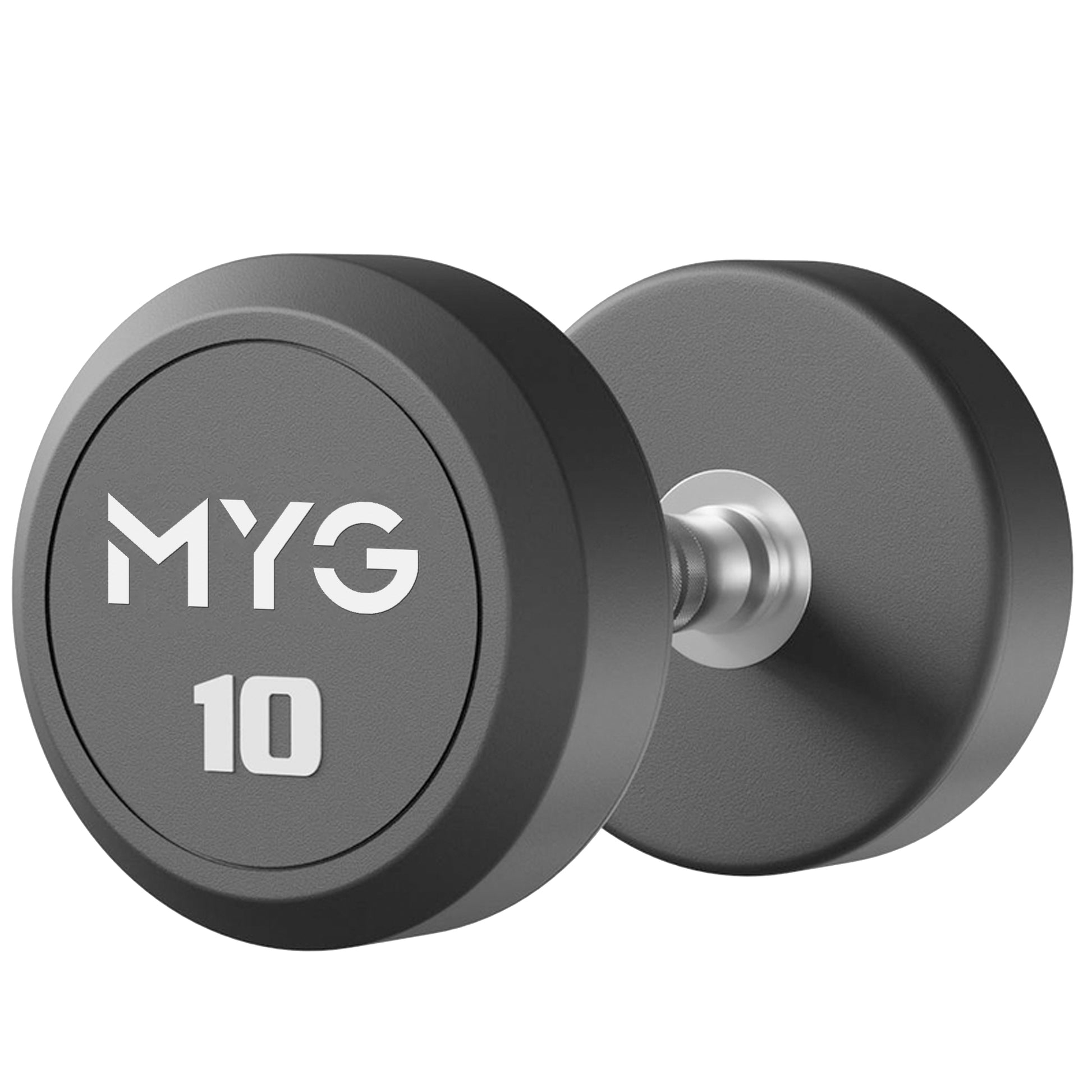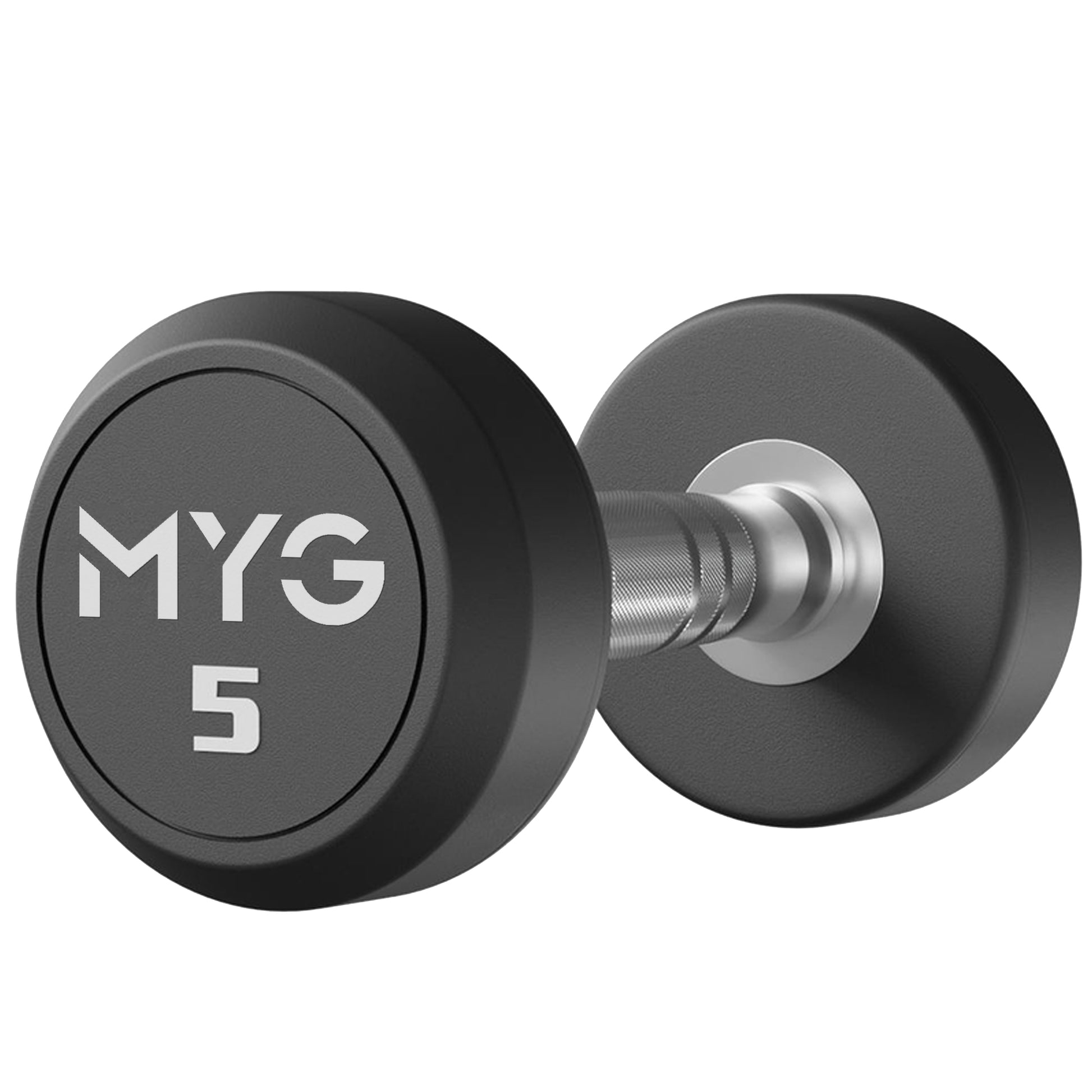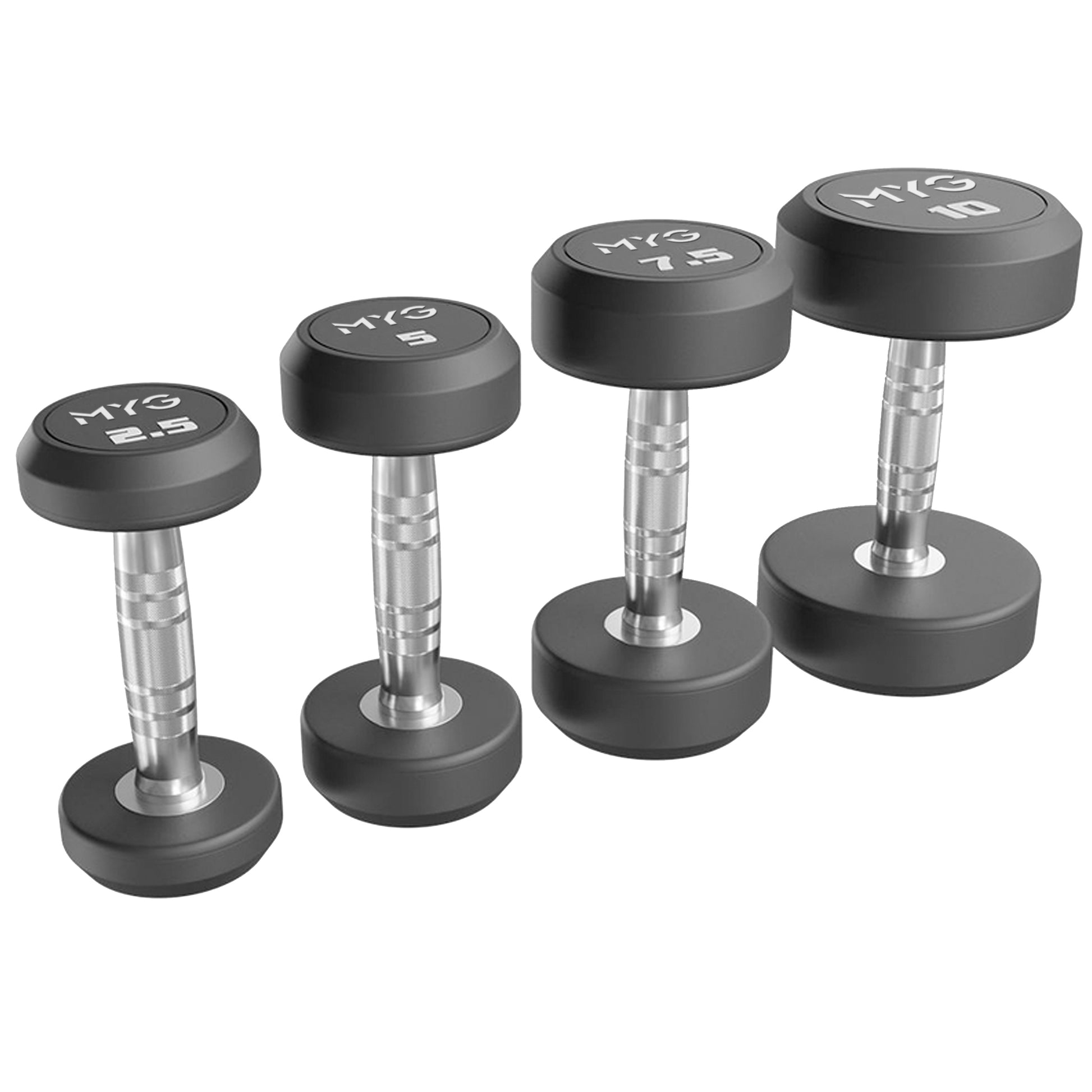 MYG1012A Rubber round dumbbell
Size: 2.5-50kg with 2.5kg increase
5-100lb with 5lb increase
Material: Rubber
Elevate Your Workouts with the Rubber Round Dumbbell
Discover the MYG 1012A Rubber Round Dumbbell, a versatile and reliable fitness tool designed to enhance your strength training and resistance exercises.

Key Features:


Durable Rubber Coating: Crafted with a rubber coating, this dumbbell offers a non-slip and durable surface. You can bid farewell to concerns about damaging your floors during intense training sessions. The rubber coating also provides a comfortable grip, allowing you to concentrate solely on your exercise routine.
Solid Steel Core: Inside the rubber coating lies a solid steel core, offering ample weight to challenge your muscles. The well-balanced construction of this dumbbell ensures smooth and controlled movements, making it suitable for users of all fitness levels.
Ergonomic Design: Our Rubber Round Dumbbell is ergonomically designed to fit perfectly in your hand. The textured surface adds an extra layer of grip, ensuring a secure hold throughout your workout. This feature proves especially beneficial during high-intensity exercises that demand a firm grip.
Versatile Fitness Tool: Whether you're a beginner or a seasoned fitness enthusiast, this dumbbell is a versatile tool that can be seamlessly incorporated into various exercises. From bicep curls to shoulder presses, the Rubber Round Dumbbell allows you to target specific muscle groups with ease.

Elevate your strength training and resistance workouts with the MYG 1012A Rubber Round Dumbbell. Enjoy the benefits of a comfortable grip, durable construction, and versatility as you work towards your fitness goals. Whether you're toning your muscles or building strength, this dumbbell is your ideal workout companion.