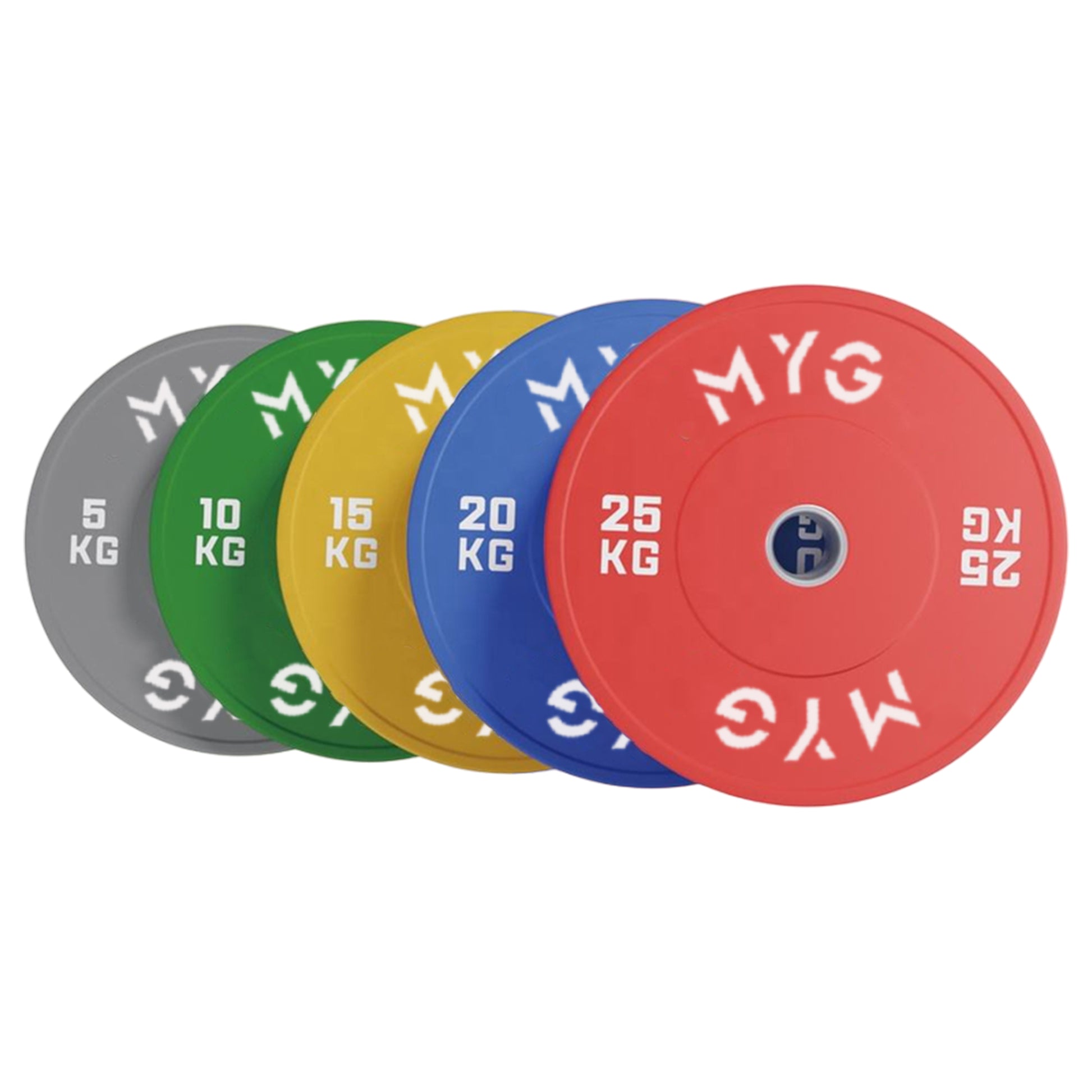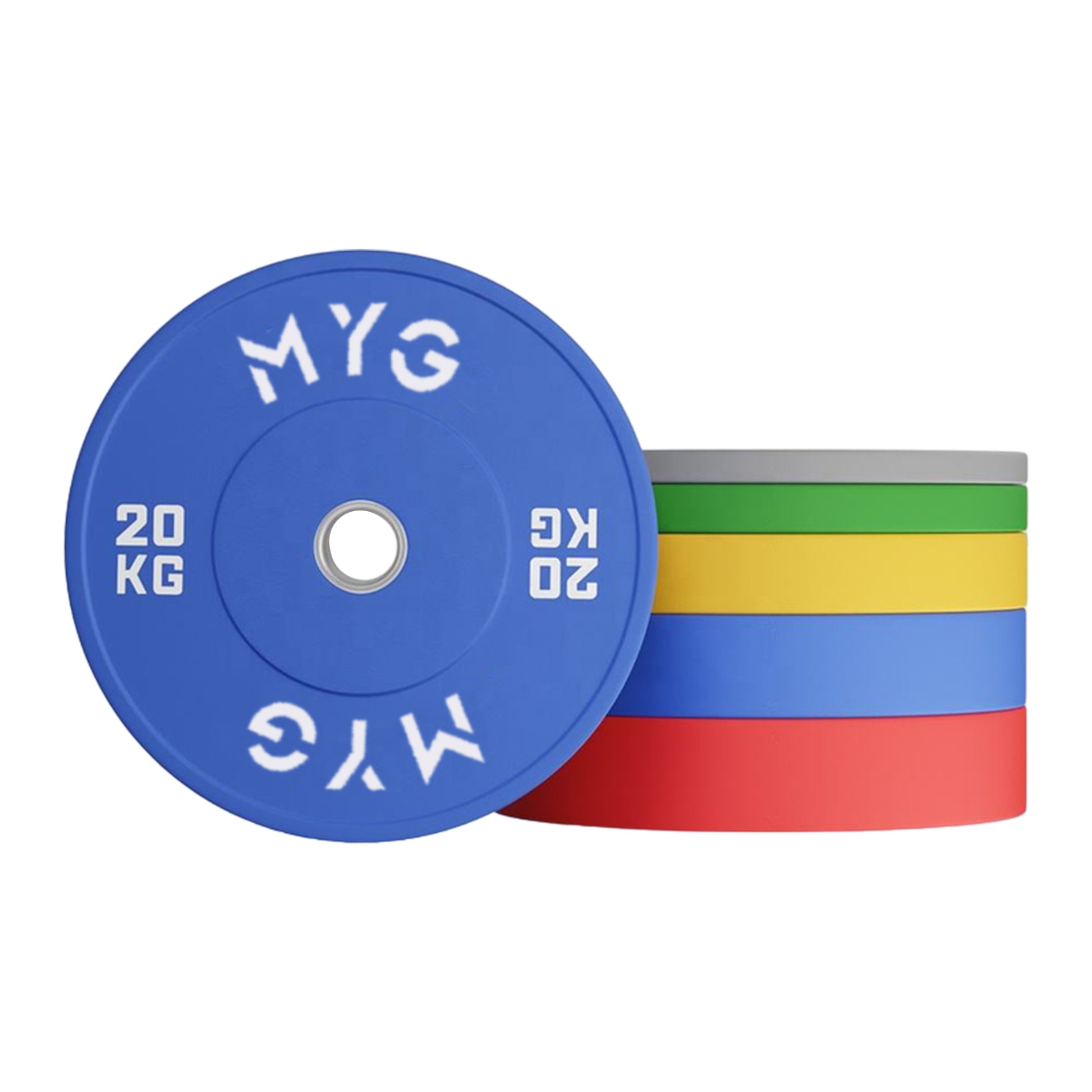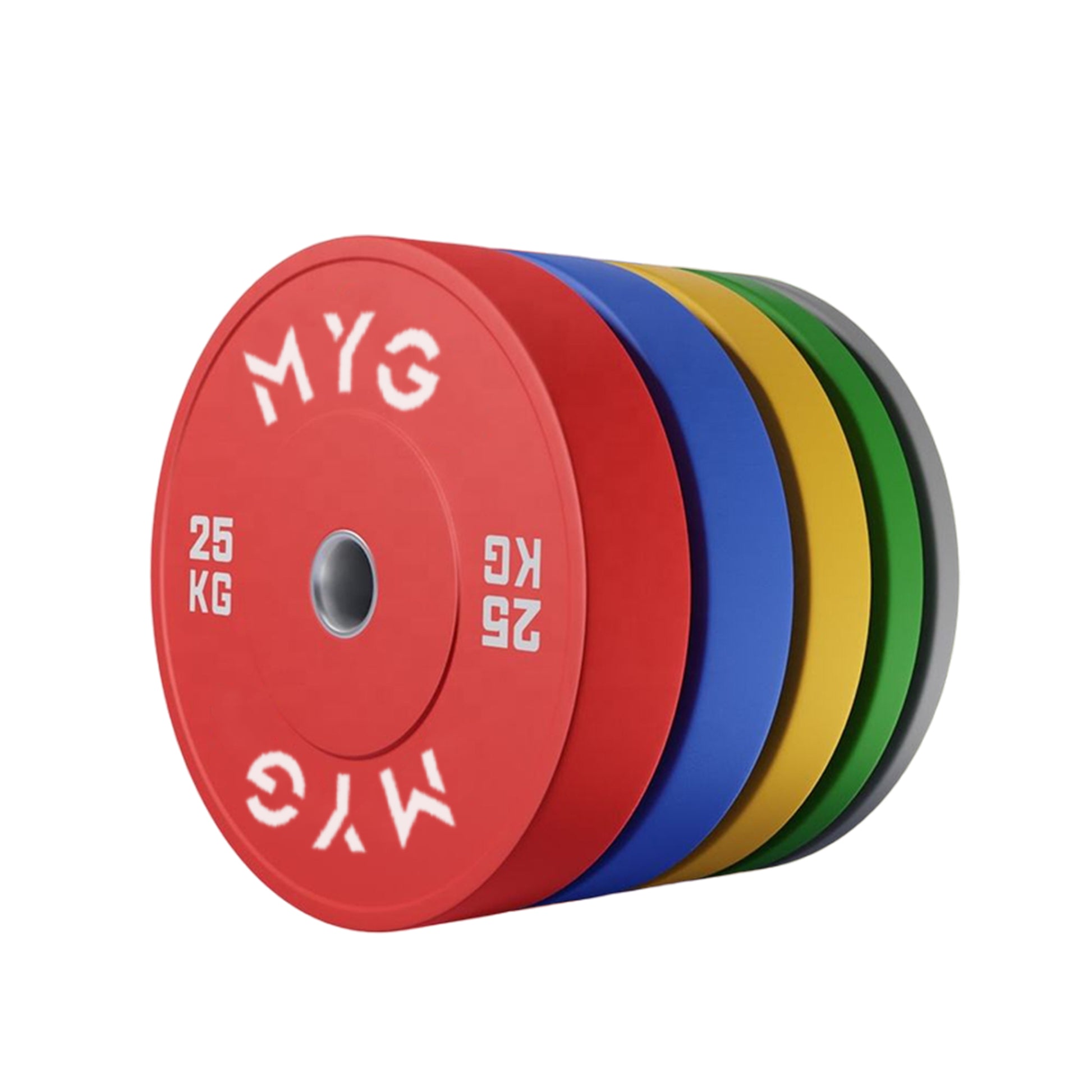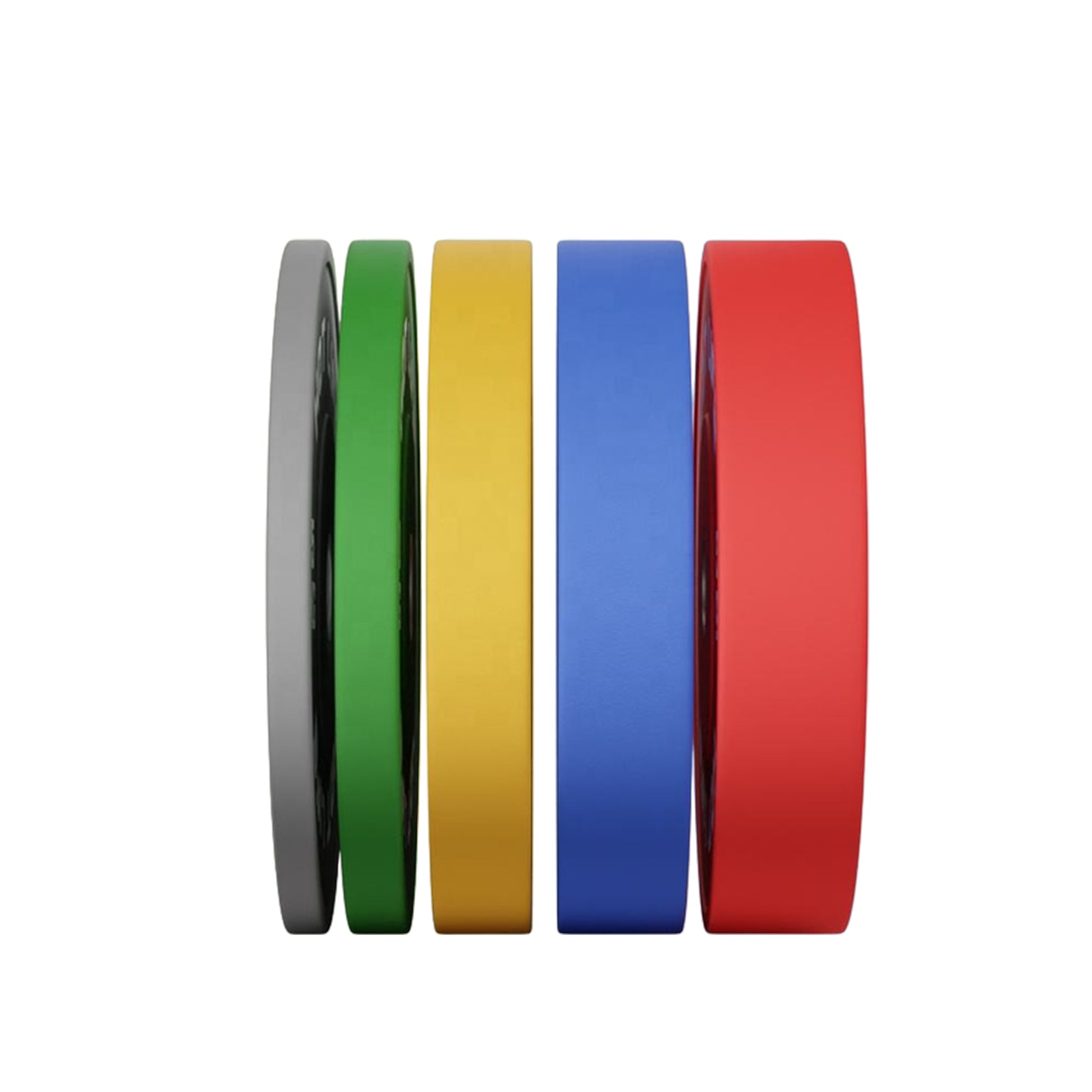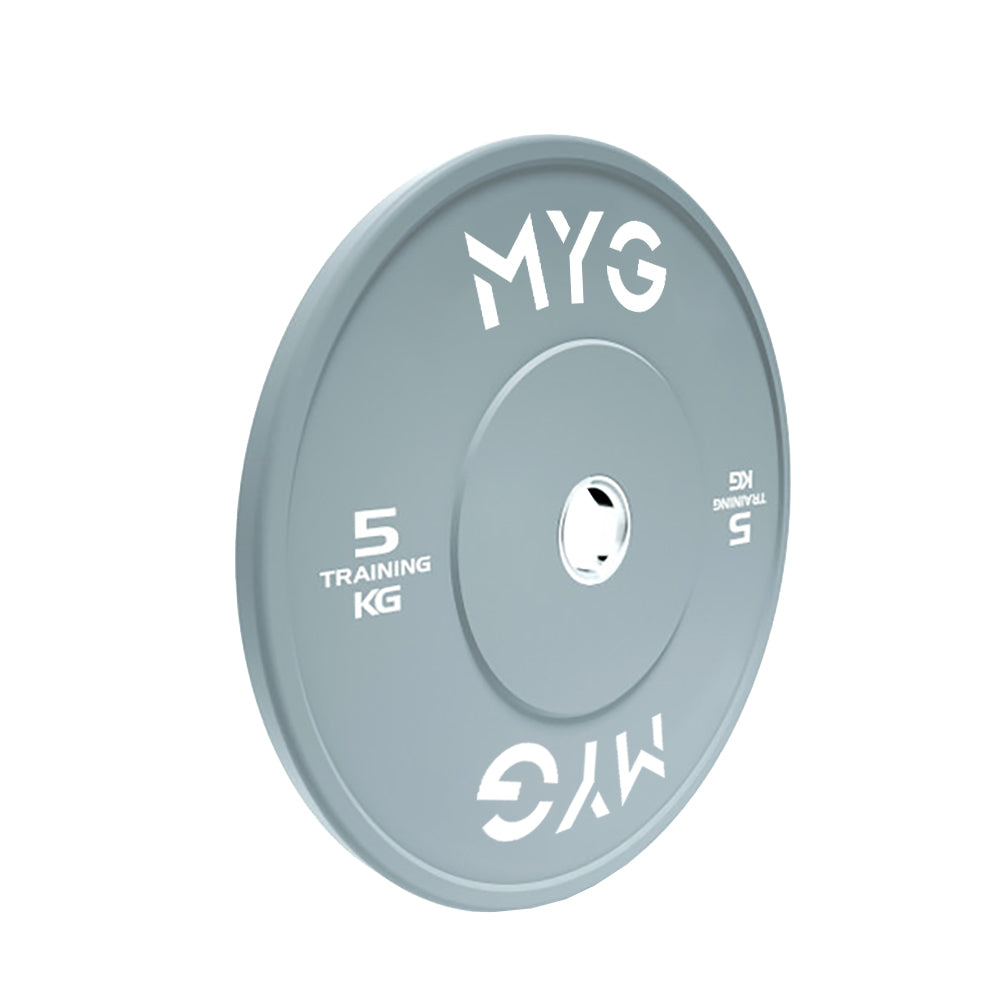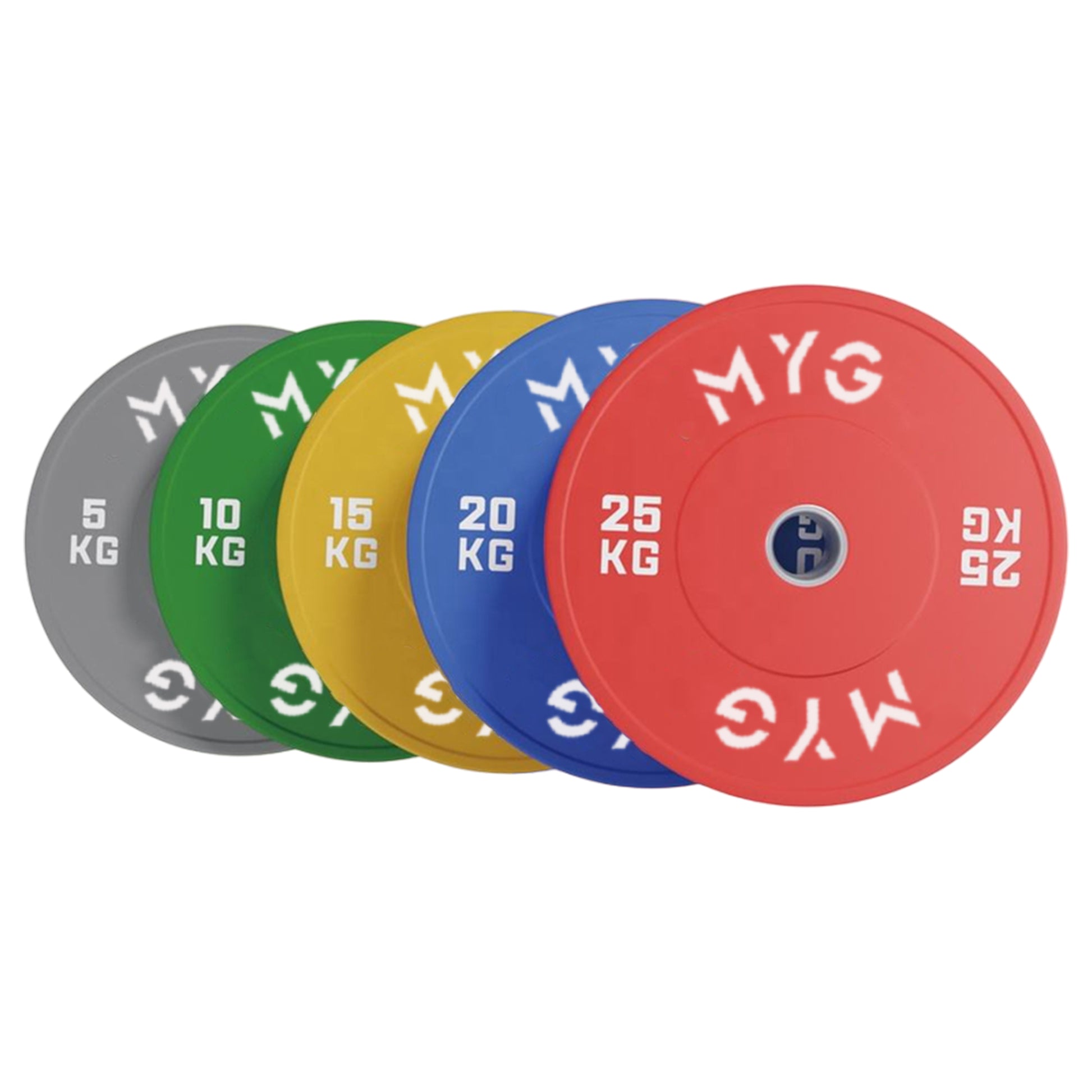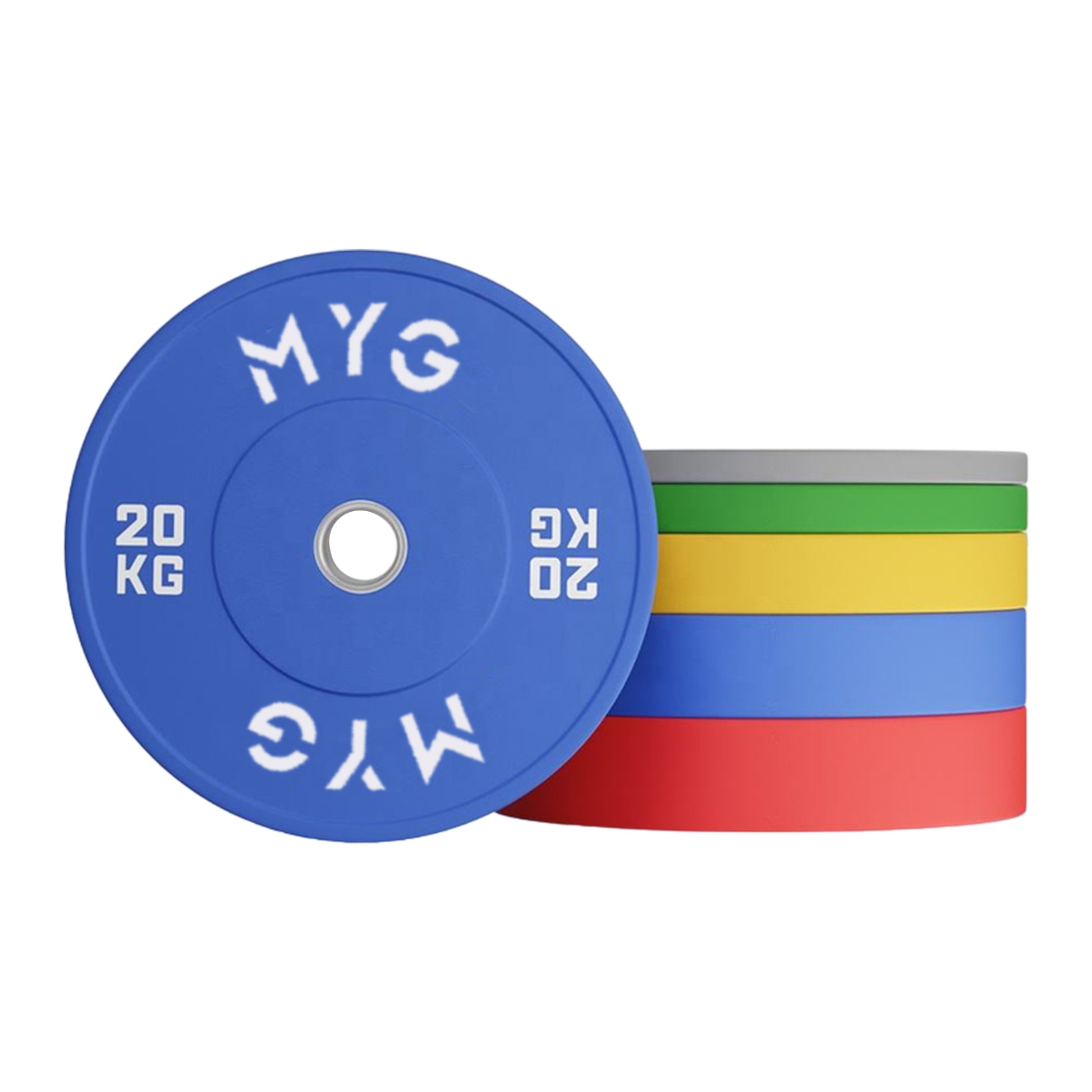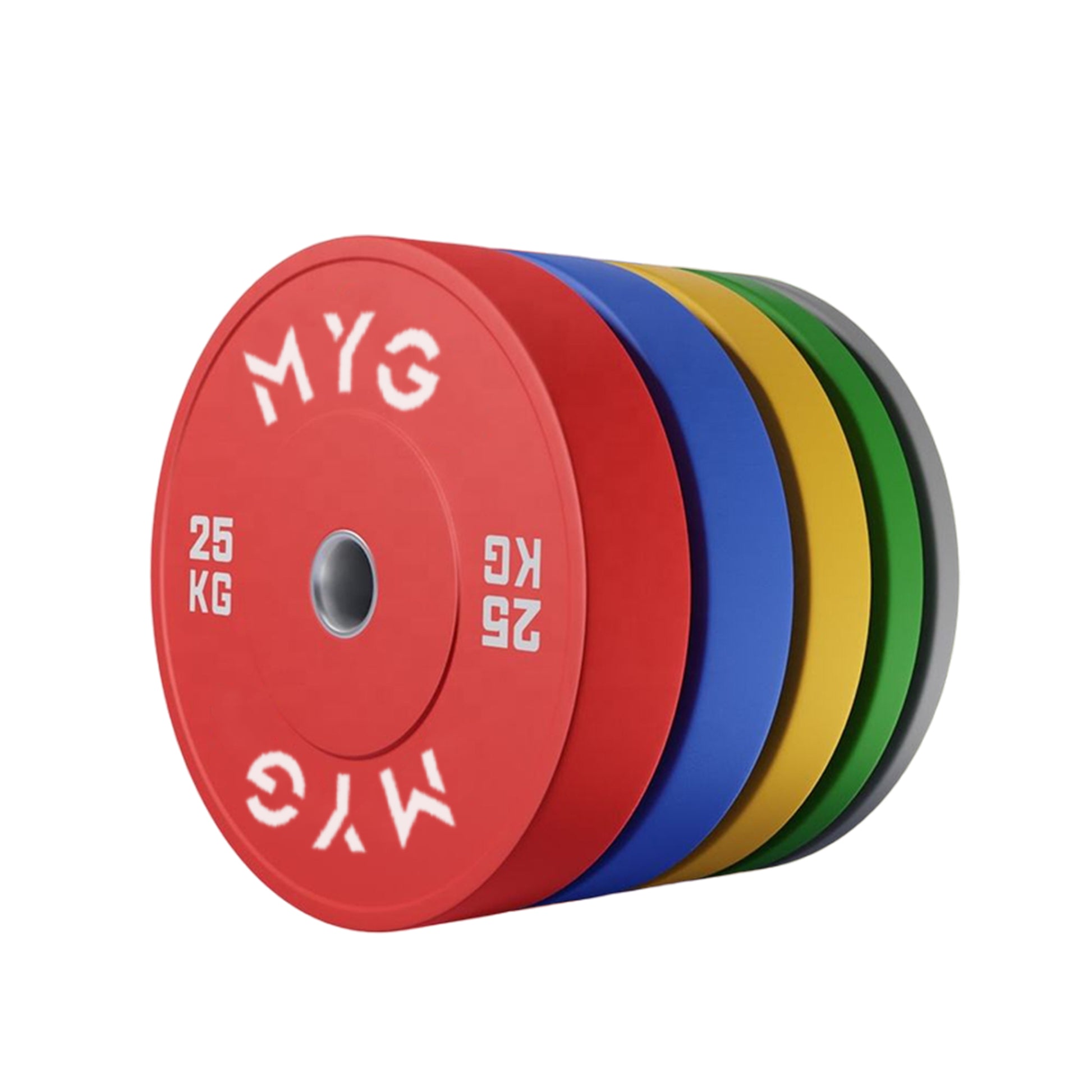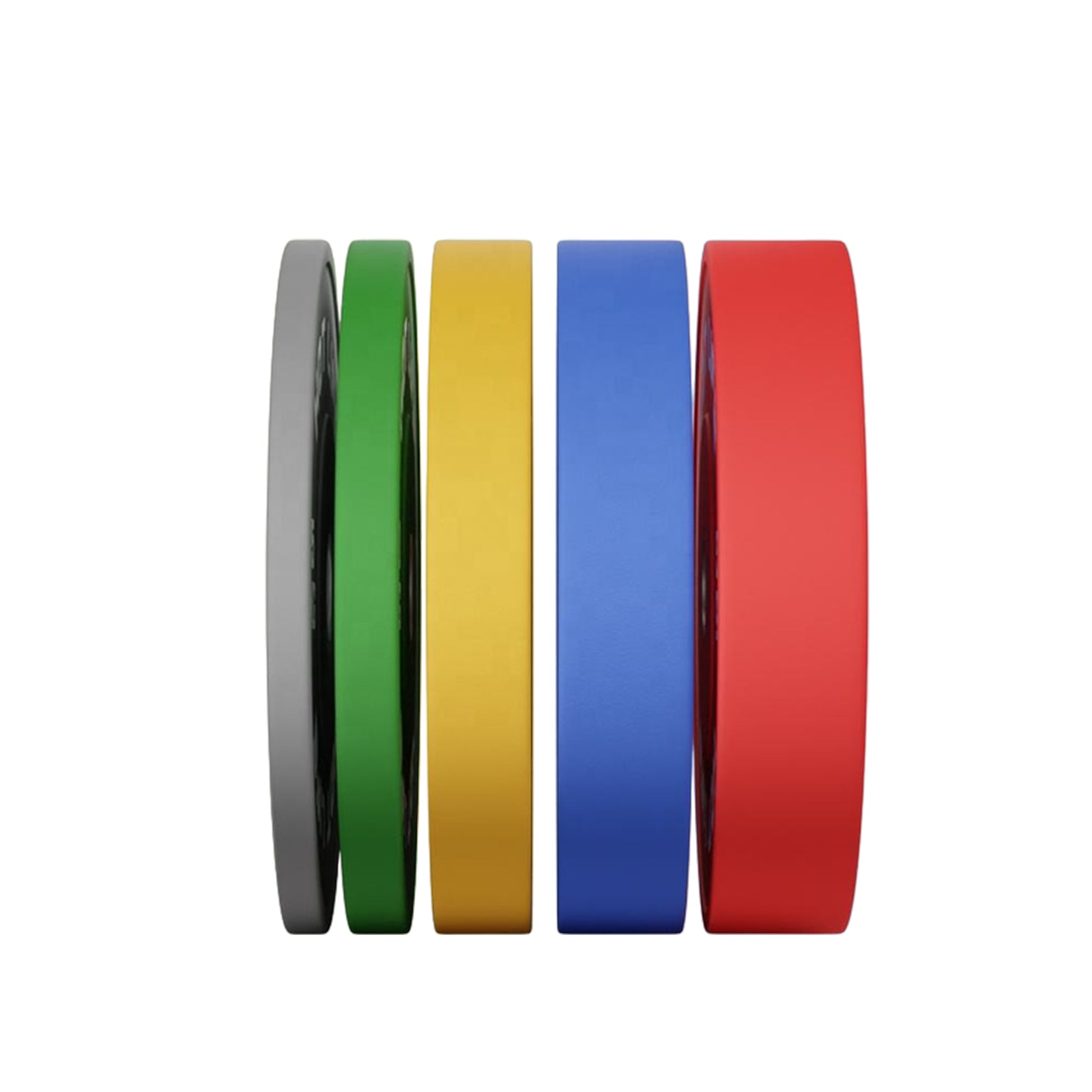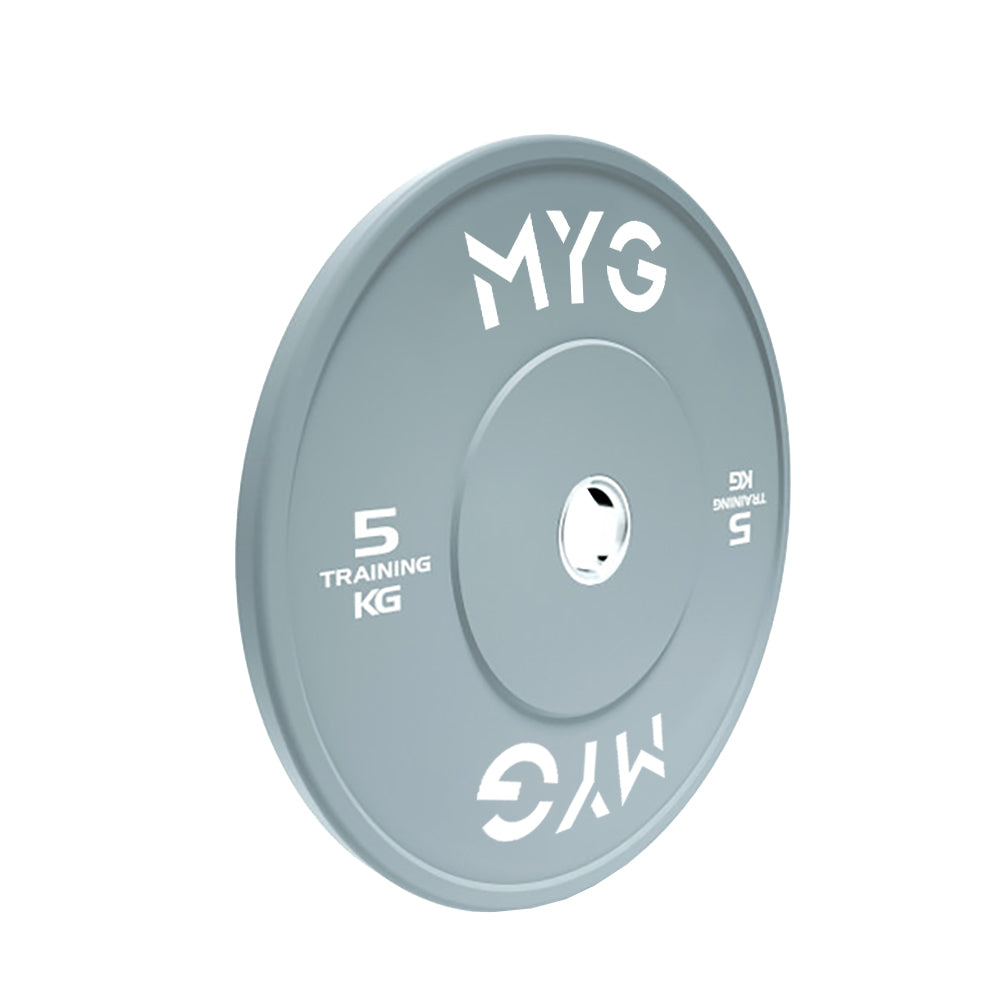 MYG2006-2 Colour rubber bumper plate
Size: 5/10/15/20/25KG
10/15/25/35/45/55lb
Material: RUBBER
Elevate Your Weightlifting with High-Grade Colored Olympic Bumper Plates
Experience the strength and durability of MYG 2006-2 Olympic Weightlifting Bumper Plates, designed to meet the needs of weightlifters, personal trainers, and coaches alike, offering excellent performance and a stylish aesthetic.

Key Features:


High-Grade Colored Rubber Construction: These bumper plates are constructed from high-grade colored rubber, ensuring durability and a clean, stylish aesthetic. They are designed to withstand the demands of weightlifting and strength training.
Color Coded for Easy Identification: MYG 2006-2 plates are color-coded by weight, following Olympic colors, allowing for quick and easy weight identification. This feature streamlines your workouts and makes weight selection a breeze.
Drop Tested to 10,000 Drops: These plates have been rigorously drop tested to 10,000 drops from a height of 2 meters, showcasing their durability and ability to withstand intense training sessions.
Versatile Use: MYG 2006-2 Olympic Bumper Plates look great in any setting, whether it's a gym, CrossFit facility, sports club, university or school gym, or your home gym. They are designed to complement your fitness space while delivering top-notch performance.
Full-Size 450mm: These plates have a full-size diameter of 450mm, adhering to standard Olympic plate dimensions, ensuring compatibility with Olympic bars and equipment.

Elevate your weightlifting and strength training sessions with MYG 2006-2 Olympic Bumper Plates. Whether you're a beginner lifter, a personal trainer, or a coach, these plates offer the strength and style you need to excel in your workouts. Enjoy the benefits of durability, style, and easy identification as you work towards achieving your fitness goals.