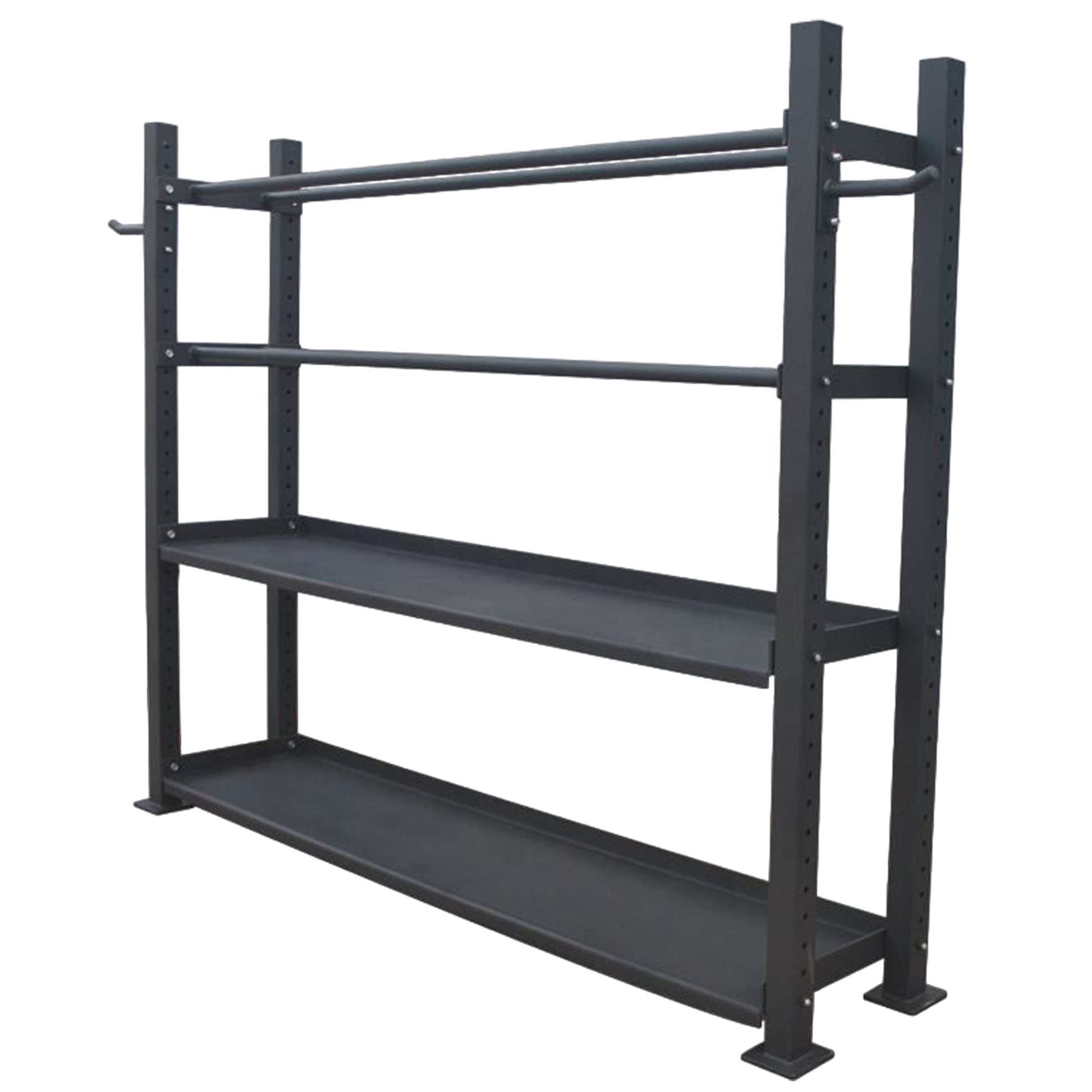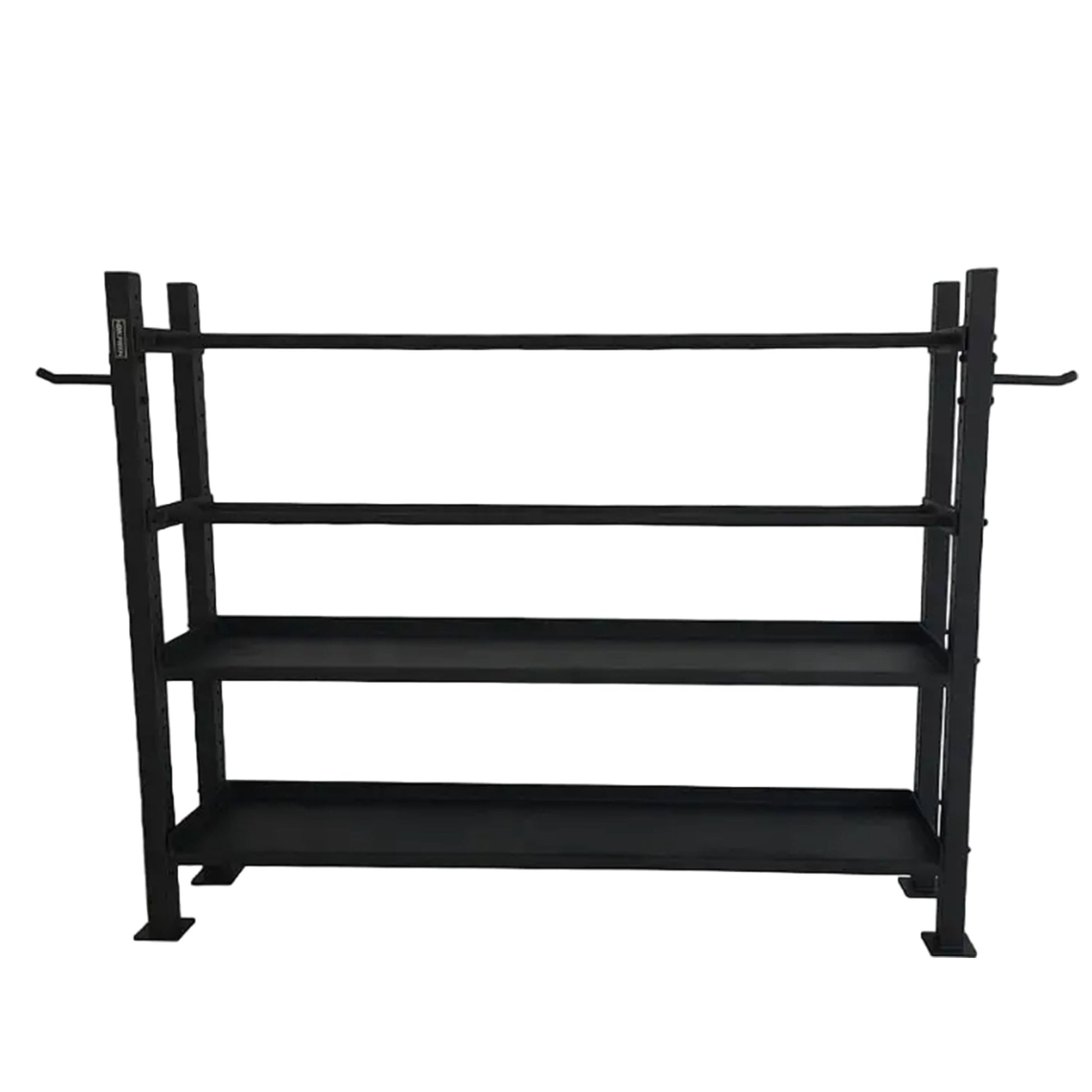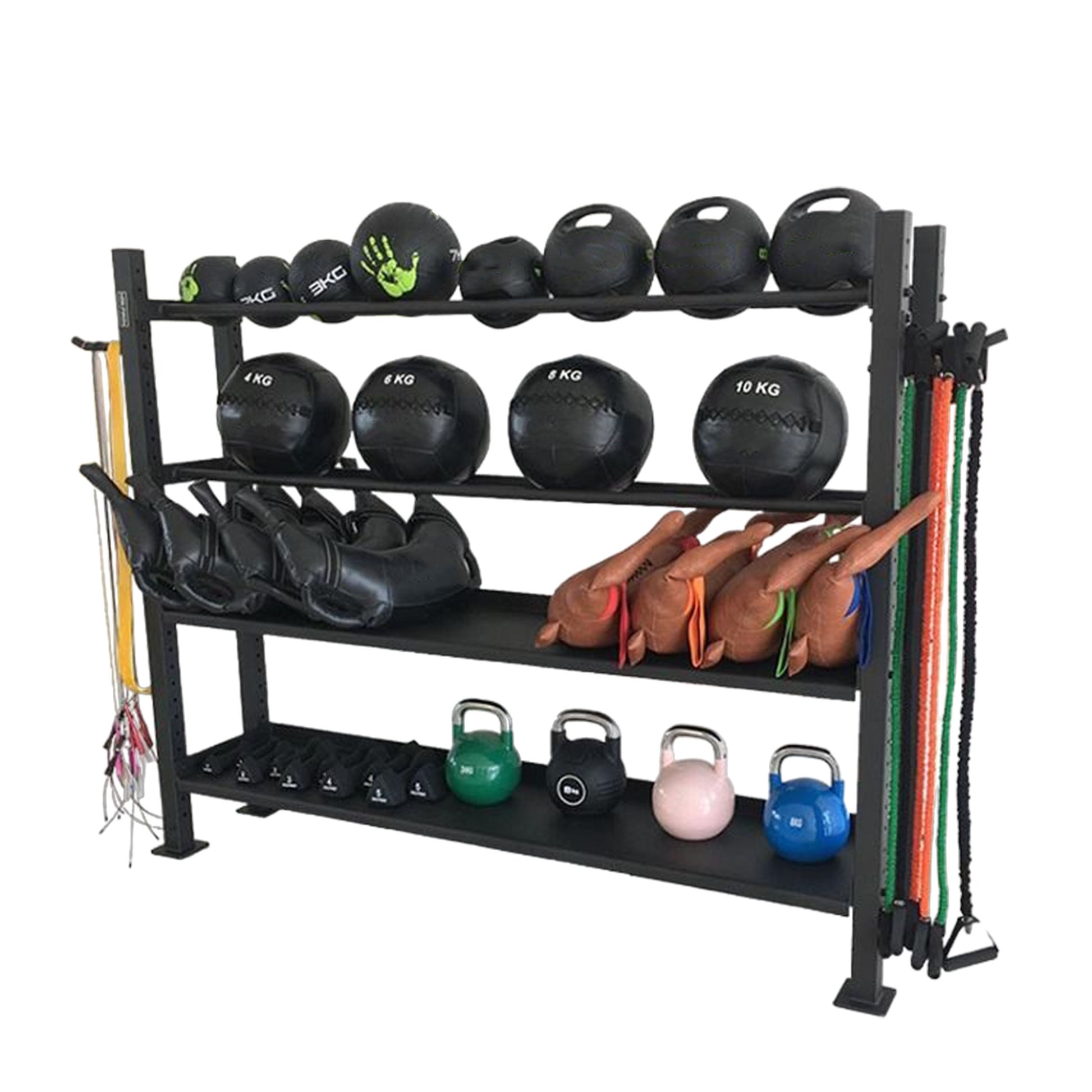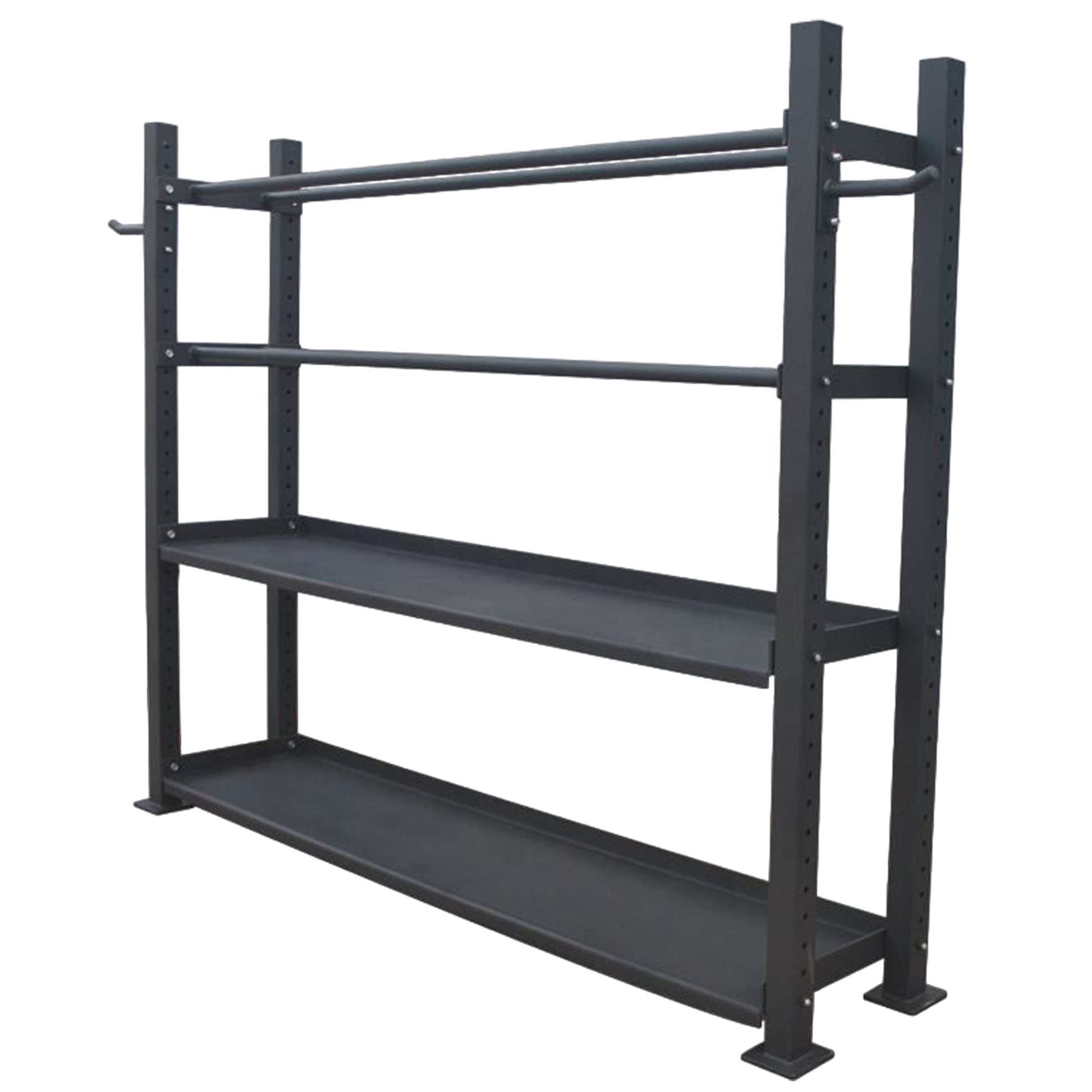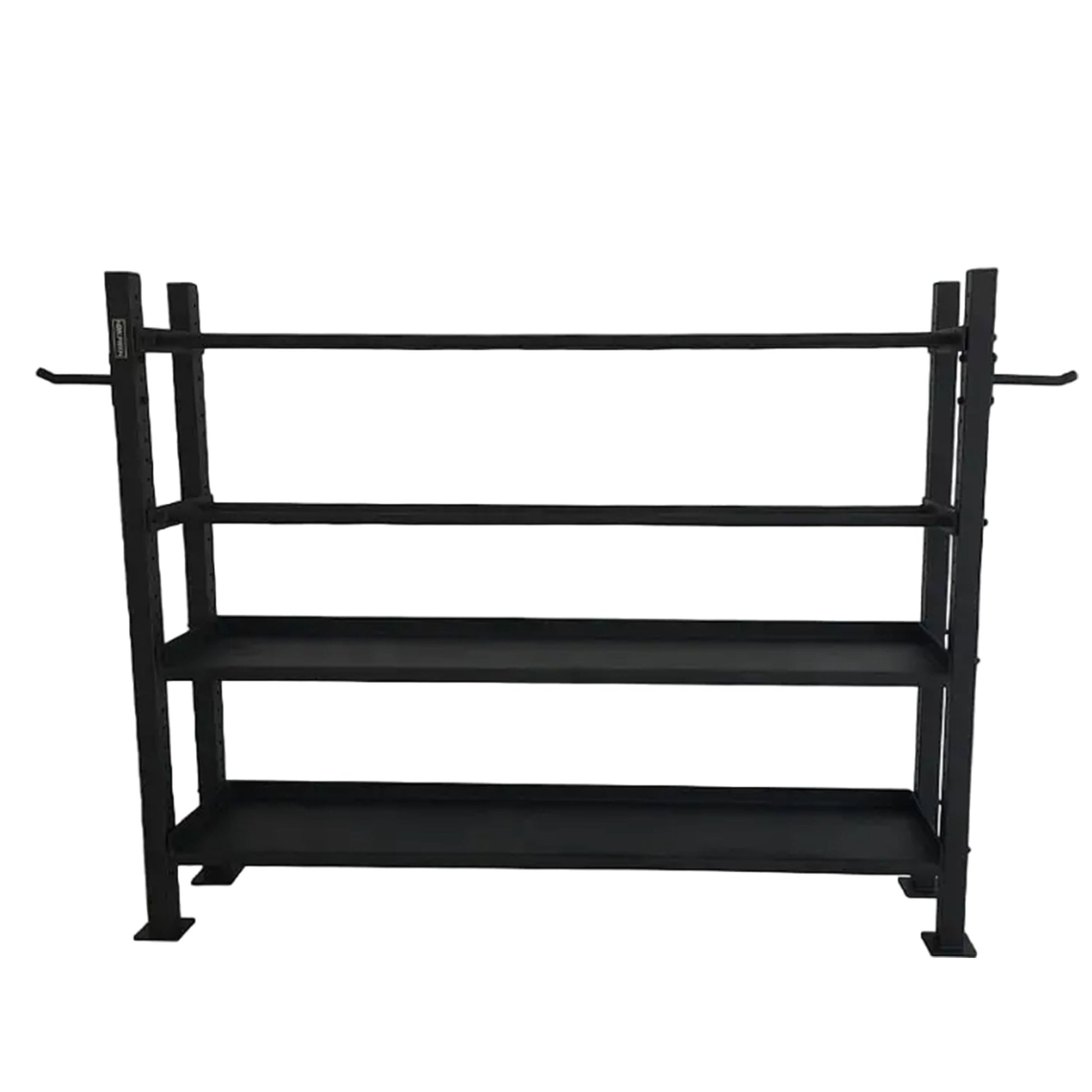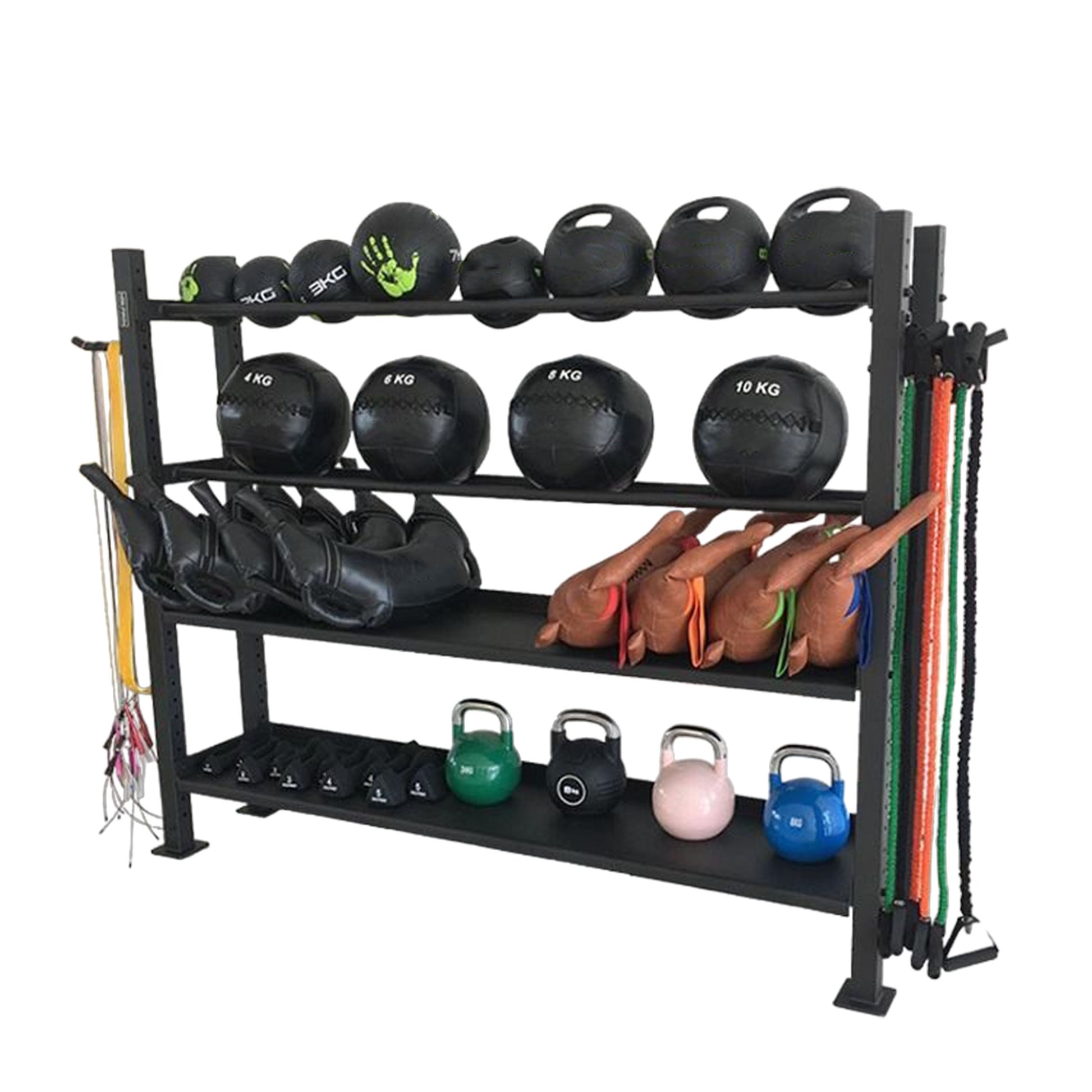 Main tube: 60*60*3mm
For: medicine ball, wall ball, power bag, dumbbell, kettlebell
L*W*H: 215*45*170cm
Introducing the MYG Multi-Tiered Gym Storage Rack (MYG 0080B) - The Ultimate Storage Solution for Any Gym Setting!
Our Gym Storage Rack is meticulously engineered with strength and durability in mind, offering a multi-tiered storage solution that's perfect for all gym environments.

Key Features:


Robust Construction: Built to handle the weight of your workout essentials with ease, our gym storage rack boasts a robust construction and sturdy materials that ensure exceptional load-bearing capacity. Store various gym equipment without worrying about stability or damage.
Maximized Storage: With its multi-layered design, our gym storage rack maximizes storage space without consuming valuable floor area. Keep your dumbbells, kettlebells, resistance bands, and other fitness gear organized and easily accessible. Bid farewell to clutter and usher in a streamlined workout environment.
Stylish Addition: Practicality meets style with our gym storage rack. Its sleek and modern design seamlessly blends with any gym decor, making it a versatile addition to commercial gyms, fitness studios, or even your personal home gym. Elevate your fitness space with a touch of elegance.

Experience the MYG Multi-Tiered Gym Storage Rack, where strength, practicality, and style converge to enhance your gym organization and aesthetics.
Elevate your gym, fitness studio, or home gym with the MYG difference - Where Strength Meets Style!