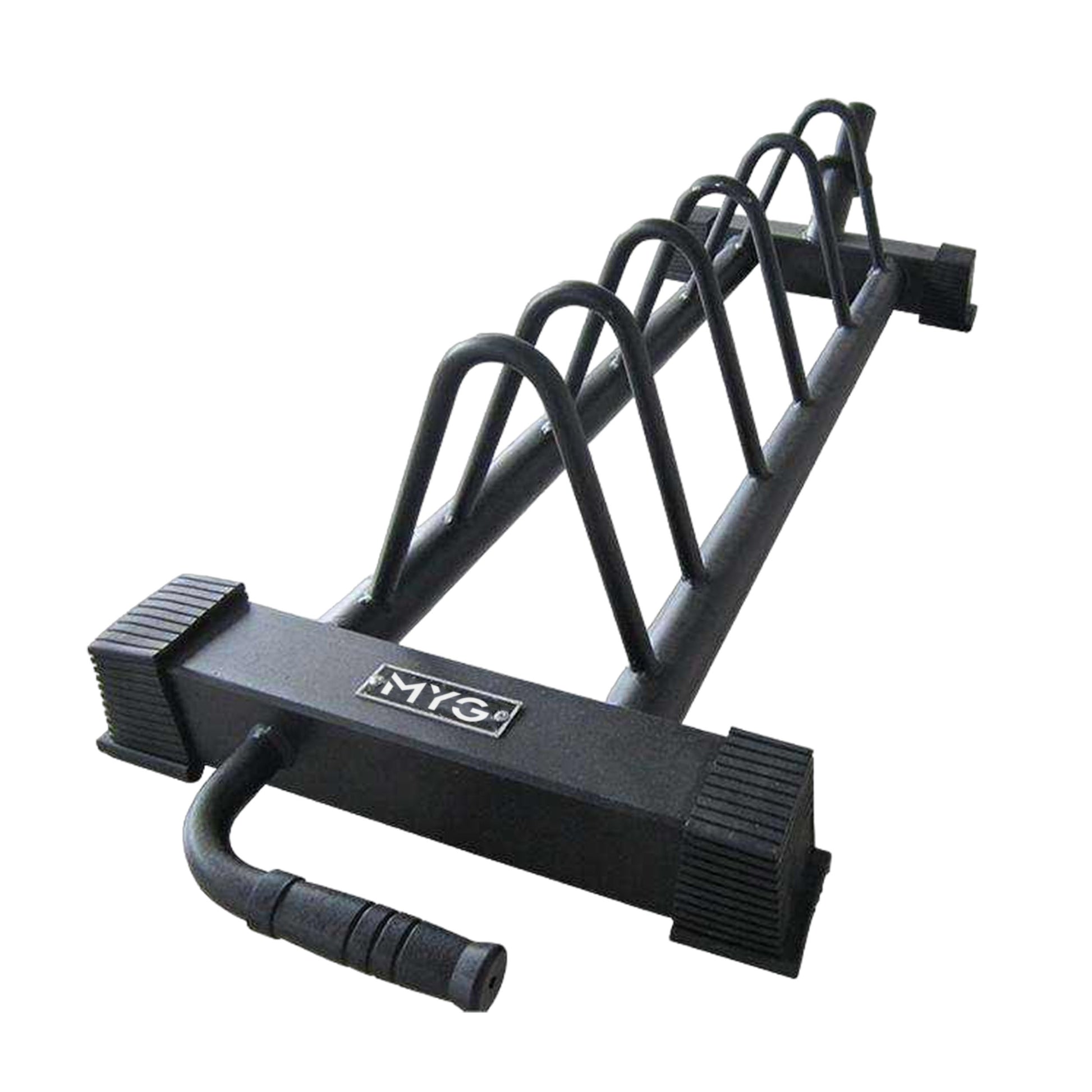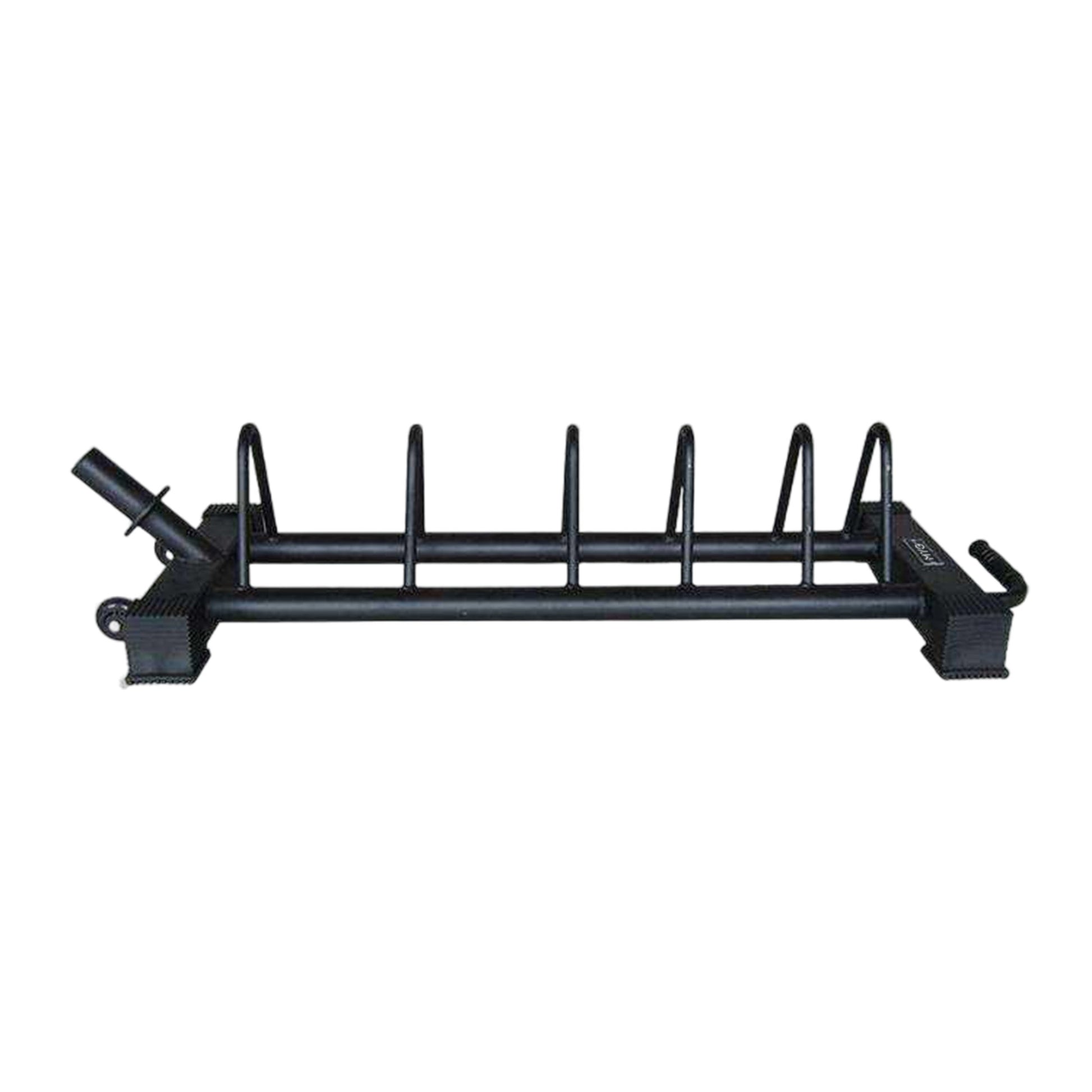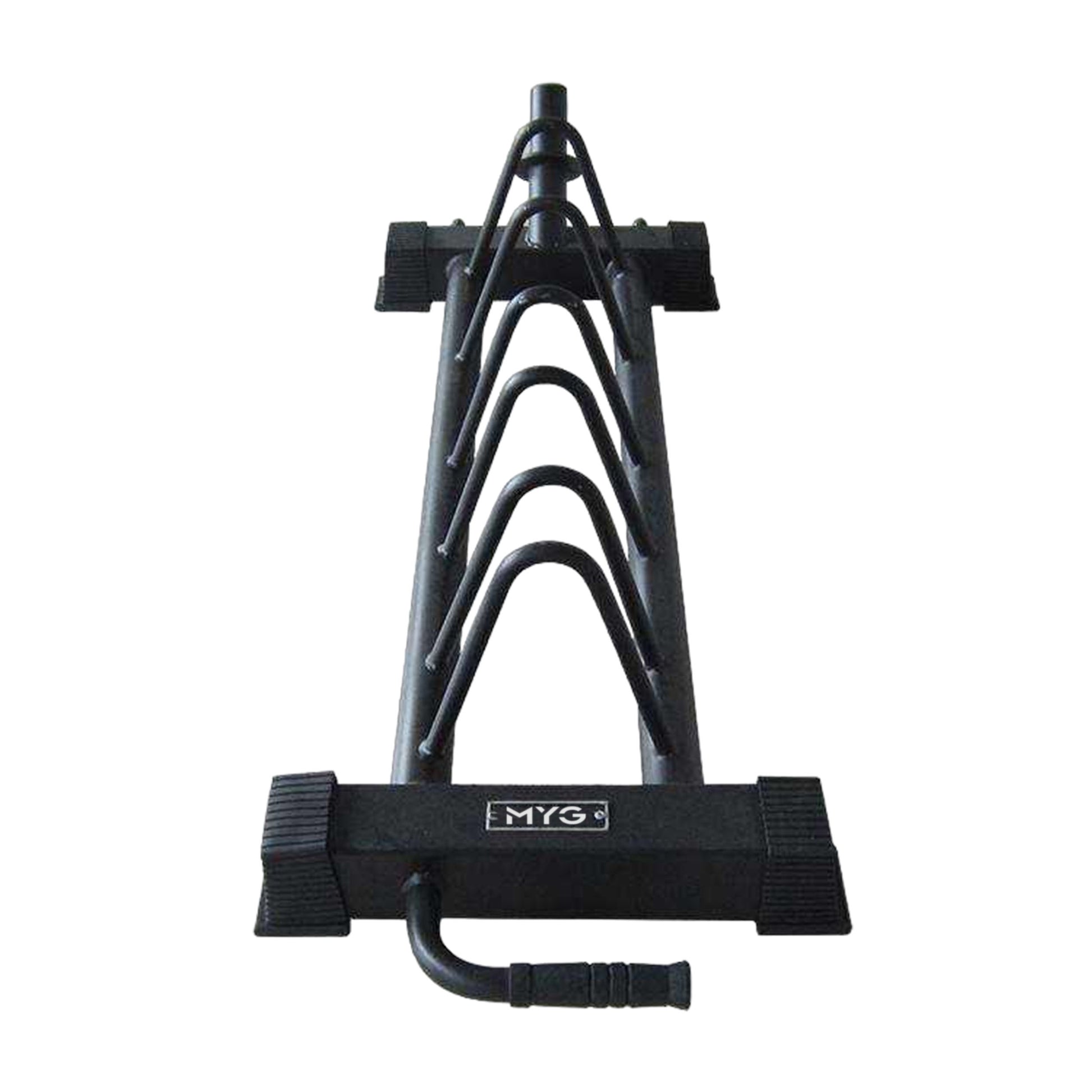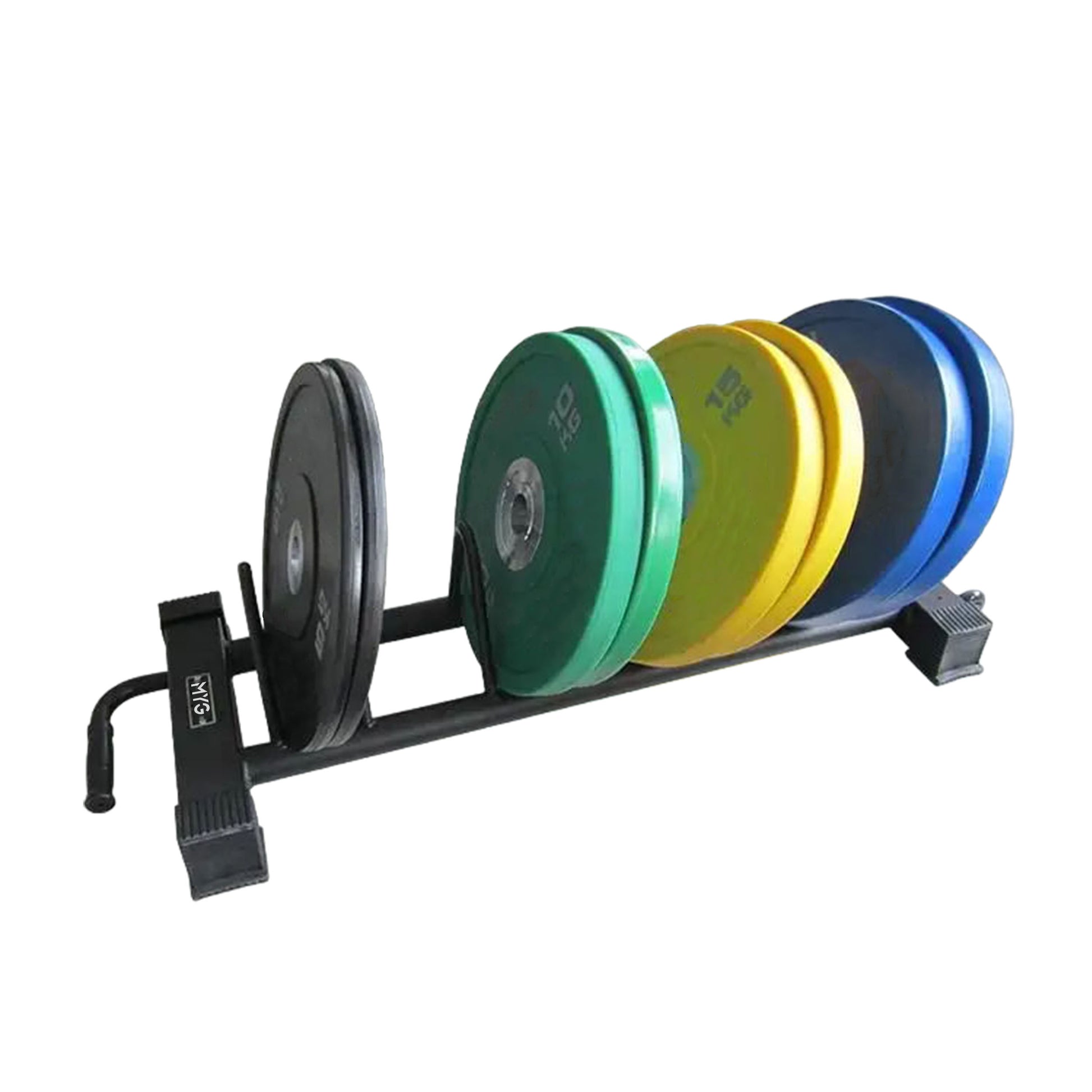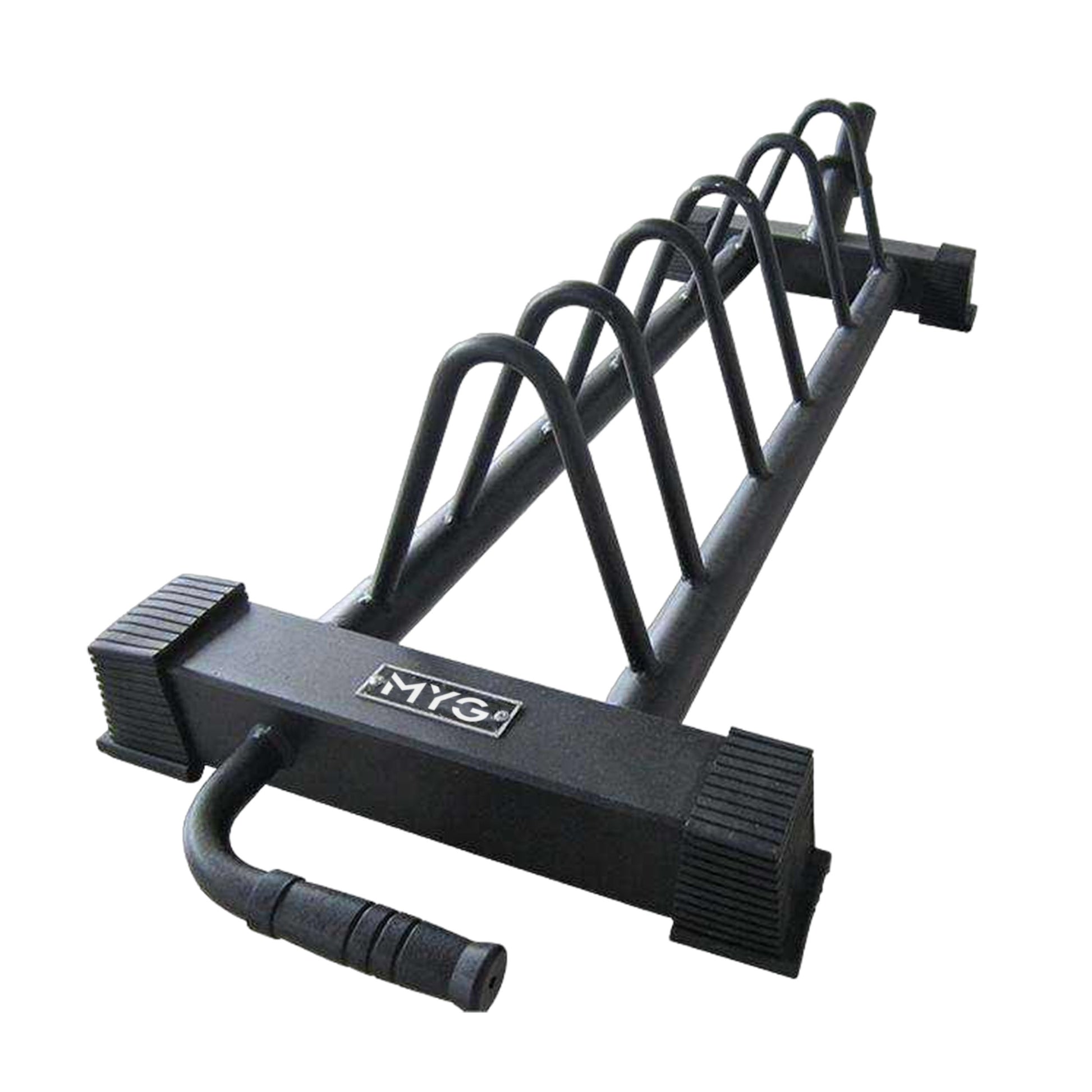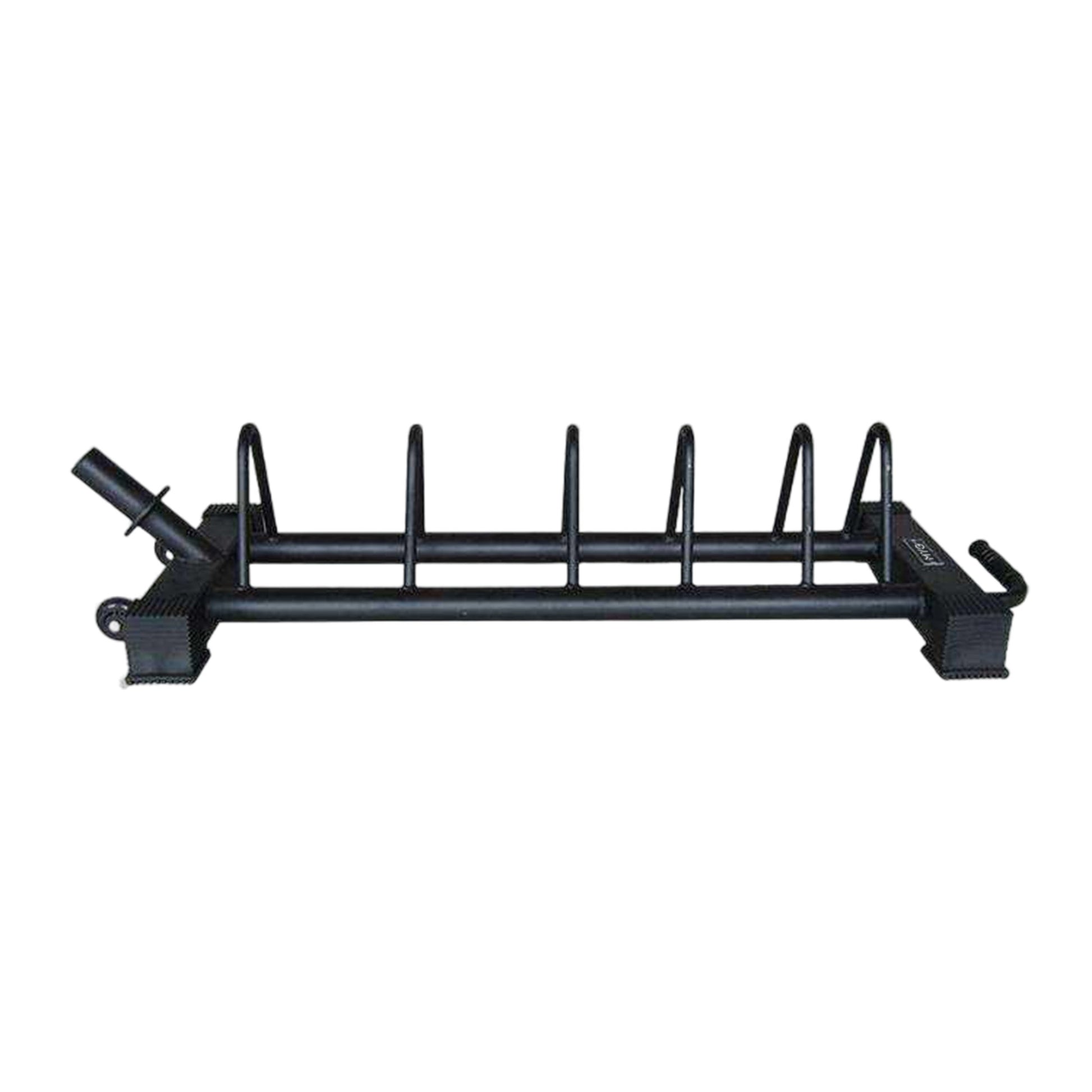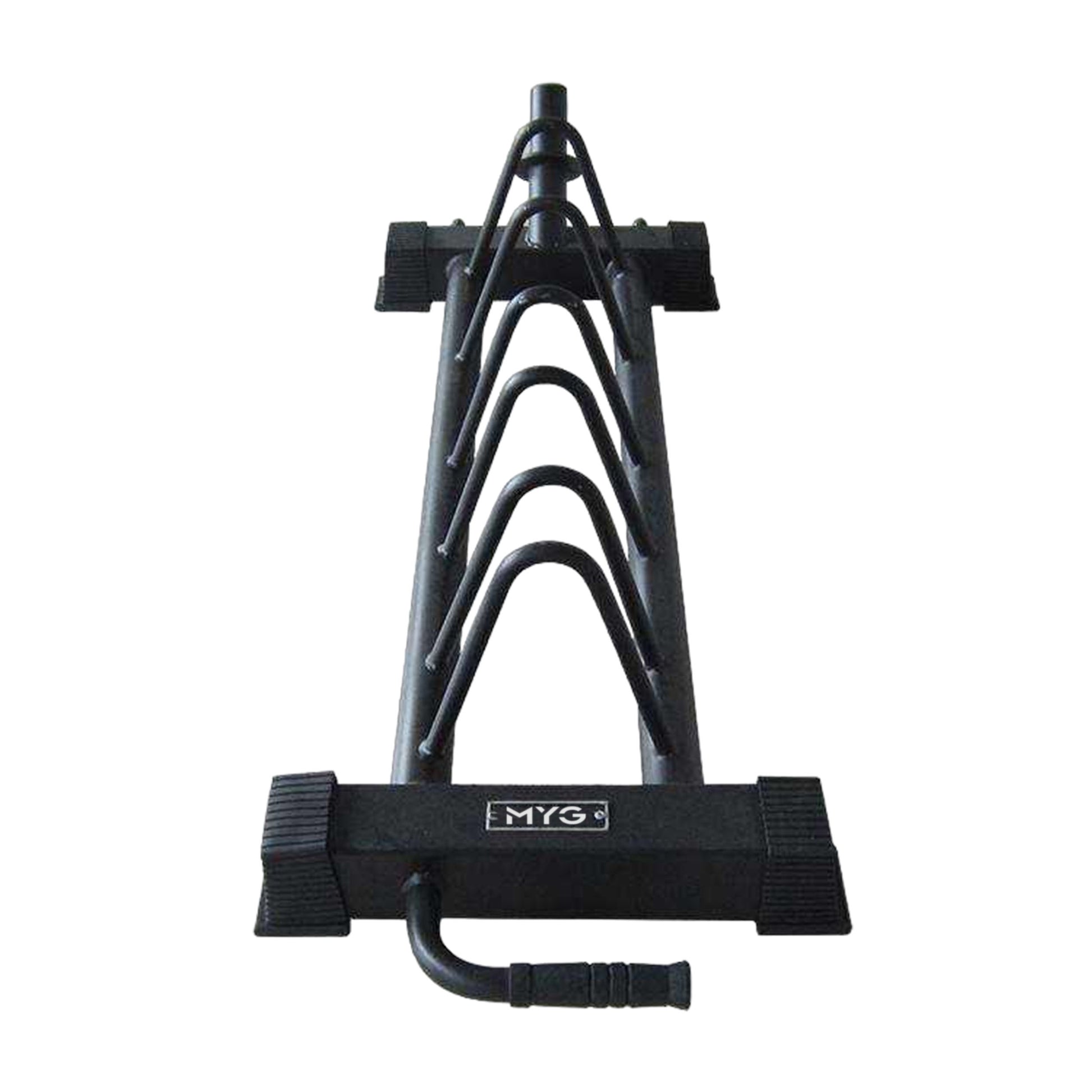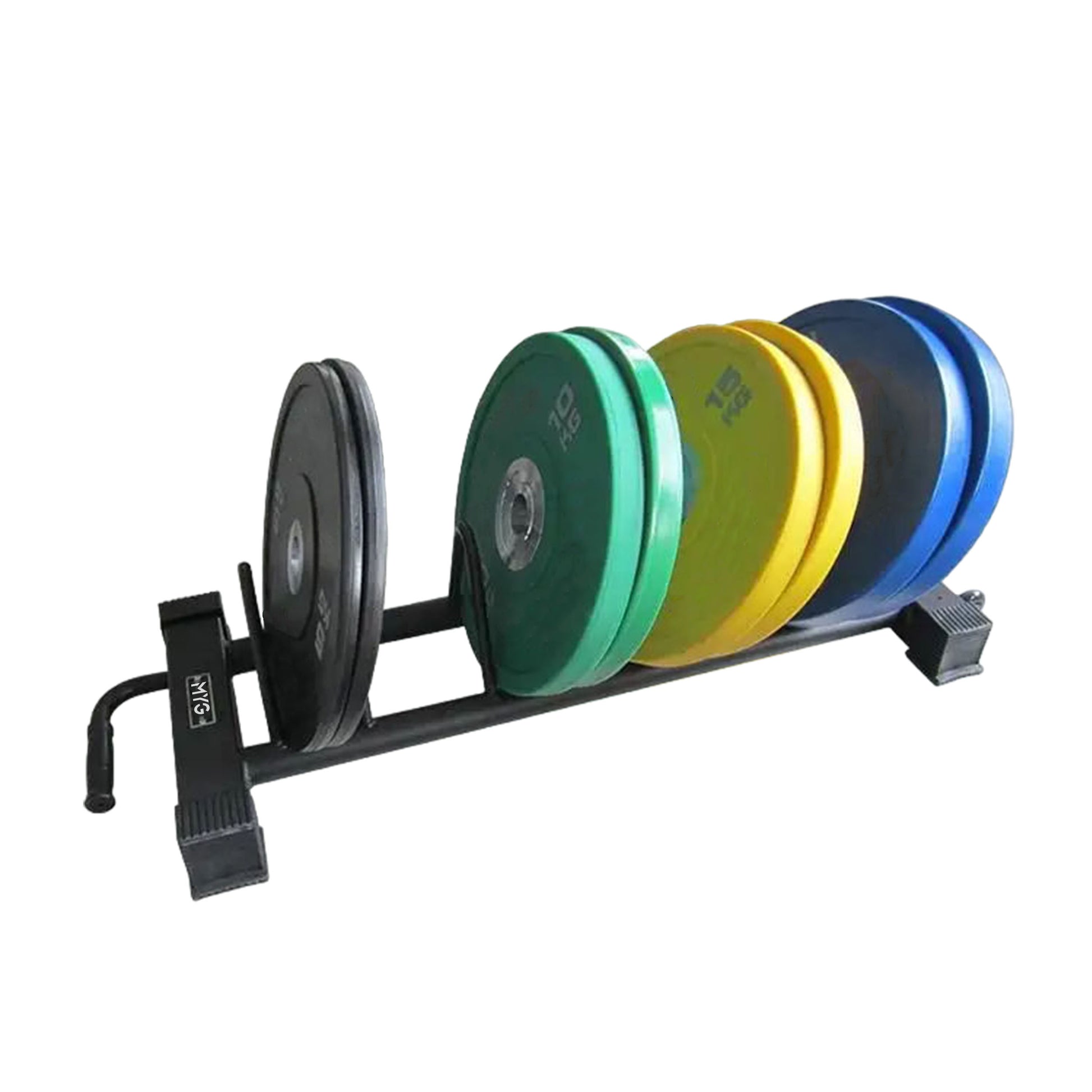 MYG0037D Rack For Bar Bump Set
Assembly size: 105*32*29cm
Packing: 138*51*29cm
N.W./G.W.: 16/18kg
Our Weight Plate Rack is meticulously designed to enhance your gym or home workout space, offering a range of essential features that cater to your weight plate storage needs.

Key Features:


Sturdy Construction: Crafted from durable materials such as steel or metal, our rack ensures unwavering stability and long-lasting performance.
Multiple Slots or Pegs: Discover multiple slots or pegs thoughtfully designed to accommodate weight plates of various sizes and weights with ease.
Secure Storage: Rest easy knowing that our slots or pegs are engineered to securely cradle your weight plates, preventing any unwanted slipping or falling.
Effortless Load and Unload: Our rack is intuitively designed for quick and convenient loading and unloading of weight plates, allowing users to effortlessly adjust their workout weights.
Space Efficiency: Maximize your workout space with our rack's efficient design, enabling the storage of multiple weight plates in a compact and organized manner.
Neat and Organized Appearance: Maintain an impeccably clean and organized workout area as our rack keeps weight plates elevated, neatly stored, and out of the way.
Protection for Weight Plates: Safeguard your valuable weight plates from damage by providing a stable and secure storage solution that prevents scratches or dents.
Enhanced Safety: By keeping weight plates off the floor and in their designated rack, our solution minimizes the risk of accidents or injuries caused by tripping over scattered weight plates.

In summary, the MYG Weight Plate Rack is meticulously crafted to deliver efficient storage, easy access, and superior protection for your weight plates, all while creating a safe and organized workout environment.
Upgrade your fitness space today and experience the MYG difference!