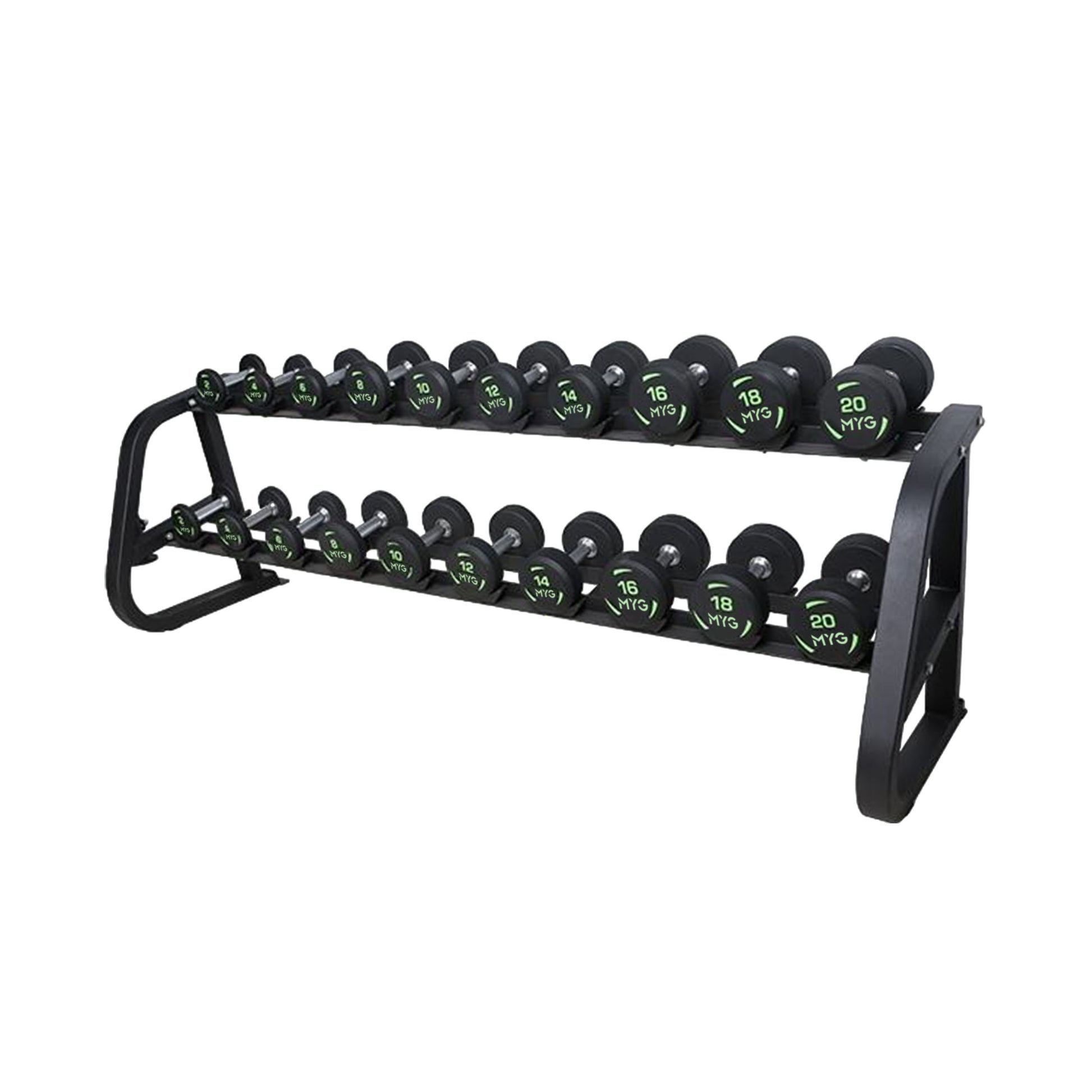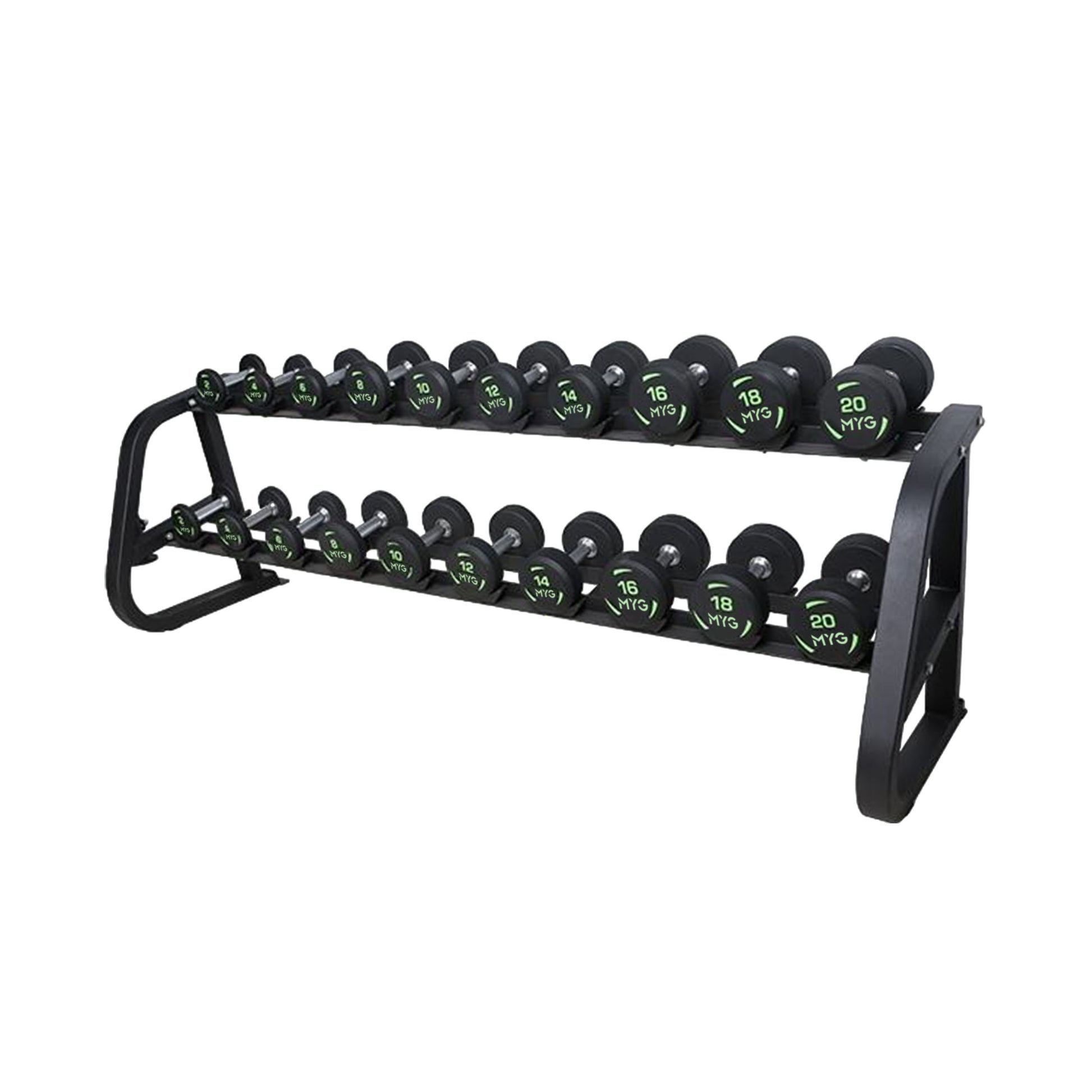 MYG0011B 2-Tiers Dummbbell Rack
Assembly size: 245*71*74mm
Packing1: 85*76*15.5cm
N.W./G.W.: 21/22.8kg
Packing2: 235*29*13cm
N.W./G.W.: 36/39kg
Our Dumbbell Rack is the perfect solution for keeping your gym or fitness space organized and efficient. This specialized piece of equipment is designed to simplify the storage and organization of dumbbells of all sizes.
Key Features:
Efficient Storage: Our Dumbbell Rack boasts a sturdy frame with multiple shelves or tiers, offering ample space for a wide range of dumbbell sizes and weights.
Streamlined Workout Area: Say goodbye to clutter and hello to an organized workout space. Our rack ensures that your dumbbells are neatly stored and readily accessible.
User-Friendly Design: Easy access and hassle-free returns are at your fingertips with our thoughtfully designed rack.
Don't settle for a disorganized workout area. Elevate your gym or fitness setup with the MYG Dumbbell Rack.
Upgrade your fitness space today and experience the MYG difference!